David J Black: Hoist by its own petard – the fatuous fable of BBC impartiality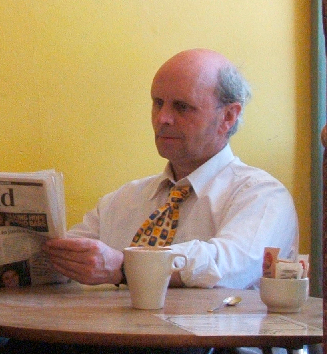 SNP leadership election? What's that? Oakeshott v Hancock? Forget it. Boris's bung for his dad – a knighthood was it? Do we care? The Macron-Sunak alliance? Missed that one. Some Stirling girl's war movie up for an Oscar? Nope. A missile attack on a nuclear power station in Ukraine? A mere footnote. Silicon Valley bank crash? Please, enough. Junior doctors abandoning England's hospital wards? Yawn.
The big story of the month that swept all before it, as we know, was an angst-ridden BBC psycho drama starring an ex-footballer turned crisp advertiser turned sports pundit who spoke his mind in a tweet, causing all hell to break loose. The Times called it 'The Gary Lineker Show.'
Whether or not you agreed with the man's outburst, which was, as we must surely all know by now, about speaking up for desperate people taking to leaky boats in the hope of refuge and safety in Britain, is beside the point. Likewise Mr Lineker's overstretched analogy with the racist propaganda of the Third Reich, though he didn't actually reference the Nazis. Certainly, Cruella Braverman's worst enemy wouldn't say she was that bad.
This argument concerns one individual's right to express an opinion. Whatever his terms of employment with auntie, Mr Lineker has legitimate expectations under Article 10 of the European Charter of Human Rights which guarantees every citizen "the right to free expression (including) the right to hold opinions and receive and impart information and ideas without interference by public authority". If pulling Mr Lineker's commentary on Match of the Day wasn't an unvarnished case of "interference by a public authority" it was certainly – pardon the pun – a catastrophic own goal which set off a full-scale mutiny among his fellow pundits and commentators. Not clever, Tim.
It isn't as though other well known radio and telly celebrities haven't been getting away with it for years. Consider the Scotophobe David Starkey's Question Time jibe about Scotland being "a feeble little nation", Jeremy Clarkson's outrageous description of Gordon Brown as a "one eyed Scottish idiot", or Alan Sugar's twin volley which praised Boris Johnson on the one hand, while heaping opprobrium on Jeremy Corbyn on the other.
True, Article 10 is hedged around with a few exemptions in the interests, for example, of "public health and morals", and prefers to discourage scandalous libels while it nobly seeks to underwrite and enshrine the vital principle of free speech, an entitlement arising from some hard-fought precedents. One might cite, inter alia, the 1670 trial of William Penn and his fellow Quakers for preaching without a licence. When the jury failed to produce a guilty verdict the incensed judge imprisoned not only the accused, but also the nullified jurors who'd defied m'Lud's direction.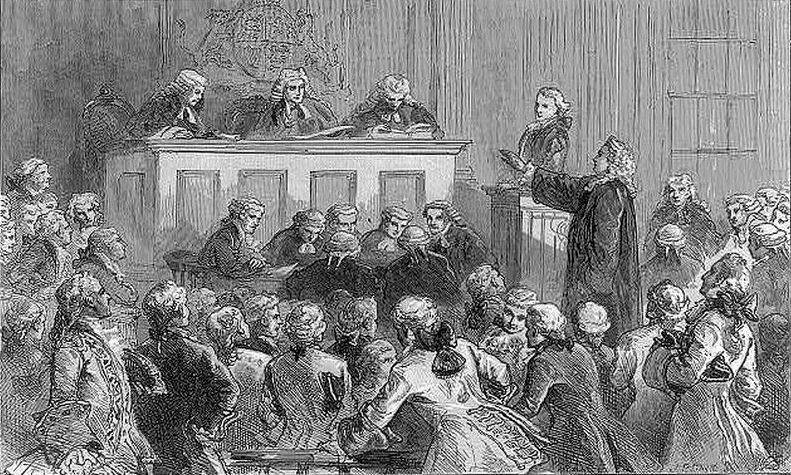 Another old favourite of your scriveners is the 1735 case New York v John Peter Zenger. In this celebrated legal rout a Philadelphia-based Scottish lawyer, Andrew Hamilton, successfully argued that Mr Zenger, a Swiss printer, could not possibly have committed a seditious libel against the corrupt Royal Governor of New York because everything he'd printed could be shown to be true, and truth cannot be libellous. Thus was the principal of free speech established in colonial America long before George Washington had taken to chopping down cherry trees.
In the present instance the accuser is of far greater significance than the accused, a sports commentator who has never been involved in the broadcasting of news or current affairs. It was once the Church of England which was said to be the Tory Party at prayer. That role now seems to have passed to the 'impartial' BBC, insofar as its director general, Tim Davie, is the former deputy chairman of the Hammersmith and Fulham Conservative Association, while its chairman, Richard Sharp, had not only been Rishi Sunak's boss at Goldman Sachs as well as a £400,000 donor to the Tory party, but had been directly appointed by Boris after helping to fix him up with an £800,000 loan. Chairman Sharp's exercise of a right to silence, pace Sir Thomas More, is almost eloquent.
I recall for my own part, some years ago, being drawn into a bad-tempered BBC stushie as the author of a book on the construction of the Scottish parliament building. Every word written would have satisfied the Zenger principle to the last dot and comma. Much of the information used was sourced from inside the project, and accurately reported – I'd even discussed the matter with Donald Dewar and the architect, Enric Miralles.
The only vague speculation as I recall was that I'd suggested the final out-turn cost to the Scottish taxpayer might exceed £300 million, a substantial over-run of the £10 - £40 million first mooted by Mr Dewar. In the event it ended up at an 'official' £414 million though it was, in reality, closer to £500 million when incidentals such as the cost of the flagrantly stitched up Fraser Inquiry and endless parliamentary debates and reports were factored in.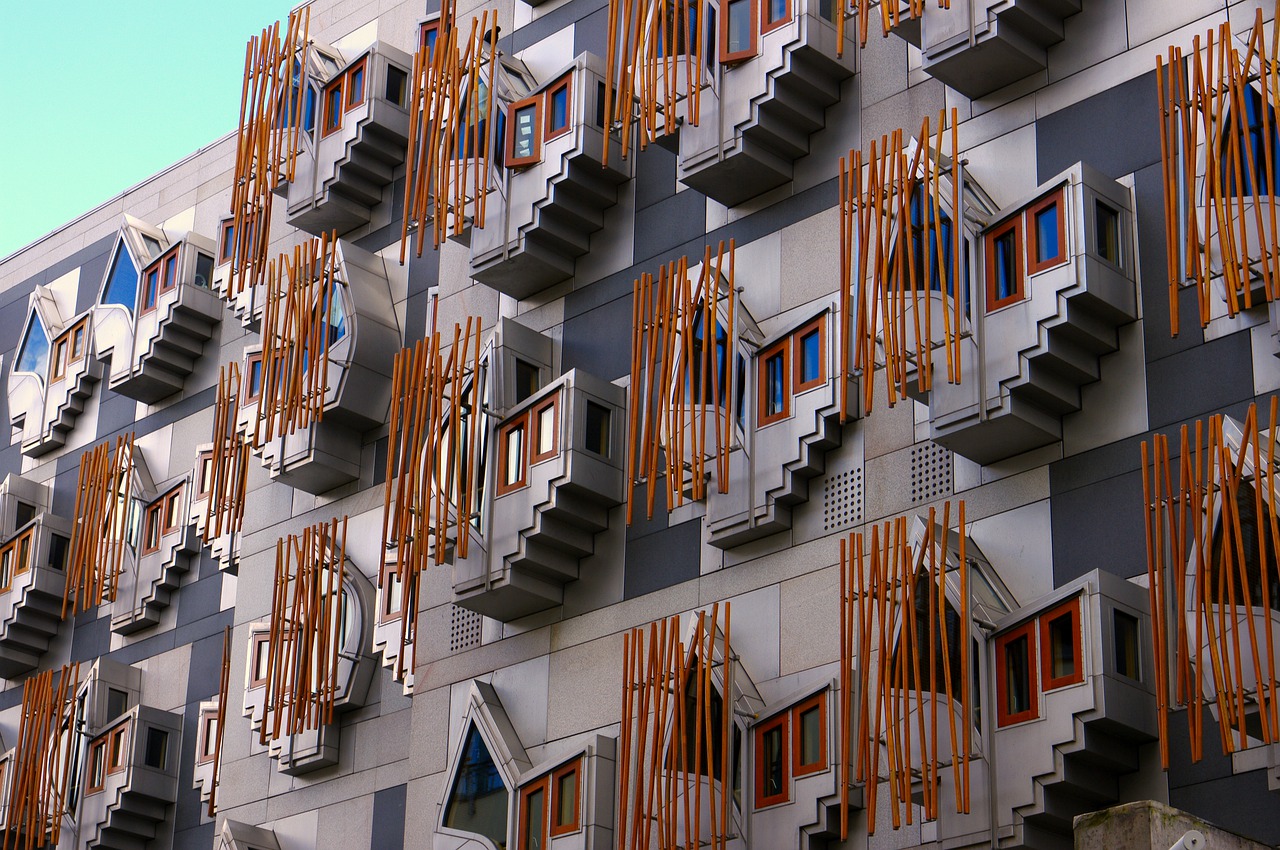 One spat was with the anchor of BBC Radio Scotland's Eye to Eye political flagship, an old friend of the First Minister. In her Herald column journalist Ruth Wishart mounted a particularly nasty ad hominem attack on yours truly on the very day the aforesaid book All the First Minister's Men: the Truth behind Holyrood appeared. This was perhaps a response to an article I'd had in The Spectator which had laid the blame for the Cool Britannia project at the door of Downing Street, a crucial little fact laundered out of Lord Fraser's report which even the Labour-friendly Herald would damn as a whitewash. I'd also spread the word via articles in her own title, The Herald, as well as snippets in The Mail, The Architects' Journal, Scotland on Sunday, Private Eye, and other outlets.
Ms Wishart's squib was just for starters. When the production company of Newsnight presenter Kirsty Wark, a member of the Holyrood competition panel chosen by Donald Dewar, was commissioned to make a three part BBC TV documentary, The Gathering Place, there was astonishment at this manifest breach of the corporation's own guidelines. Her head honcho, Sue Bain, arranged an interview which turned out to be so biased and aggressive that I asked the BBC to pull it. The Gathering Place, not unexpectedly, turned out to be a study in manipulation.
Ms Bain – a scion of Scottish Labour's Wheatley clan – later published a spin-off book containing further attacks on your hapless scrivener. Ms Wark's company pocketed the best part of £1 million while inviting First Minister Jack McConnell and his wife for hols at the Wark Majorca villa while the chair of the Scottish Parliament's Audit Committee was also in the vicinity. Coverage of these scurrilous events, among others, ultimately contributed to Labour's downfall in Scotland, but of course they were taking place during the Blair premiership, some years before Mr Davie was appointed BBC director general in the wake of the Jimmy Savile abuse scandal.
We'd need buttons at the back of our heads to believe that Tim Davie's complaint, supported by old pals like former Radio 4 boss Mark Damazer, was free from the influence of the Conservative high command. Why can't TV personalities have opinions of their own, and be allowed to express them? I recall being particularly chuffed when David Dimbleby compared the Scottish Parliament to a Spanish airport, and truly impressed by the satirical documentary Between Iraq and a Hard Place fronted by Rory Bremner and the two Johns, Bird and Fortune, which, despite complaints, was declared to be "not in breach" Of broadcasting standards by Ofcom.
Do we really want our small screens to be monopolised by tame bloodless zombies who won't upset the bosses? It's the excesses of BBC management we should be controlling, not the tweets – off-message or otherwise – of sports commentators.