David Eustace's Thirty Two York Place
SLN editor Kapil Summan spoke to Scottish photographer and director David Eustace about his portrait series on Scotland's judges—Thirty Two York Place—the site in Edinburgh of eighteenth century portrait artist Sir Henry Raeburn's studio.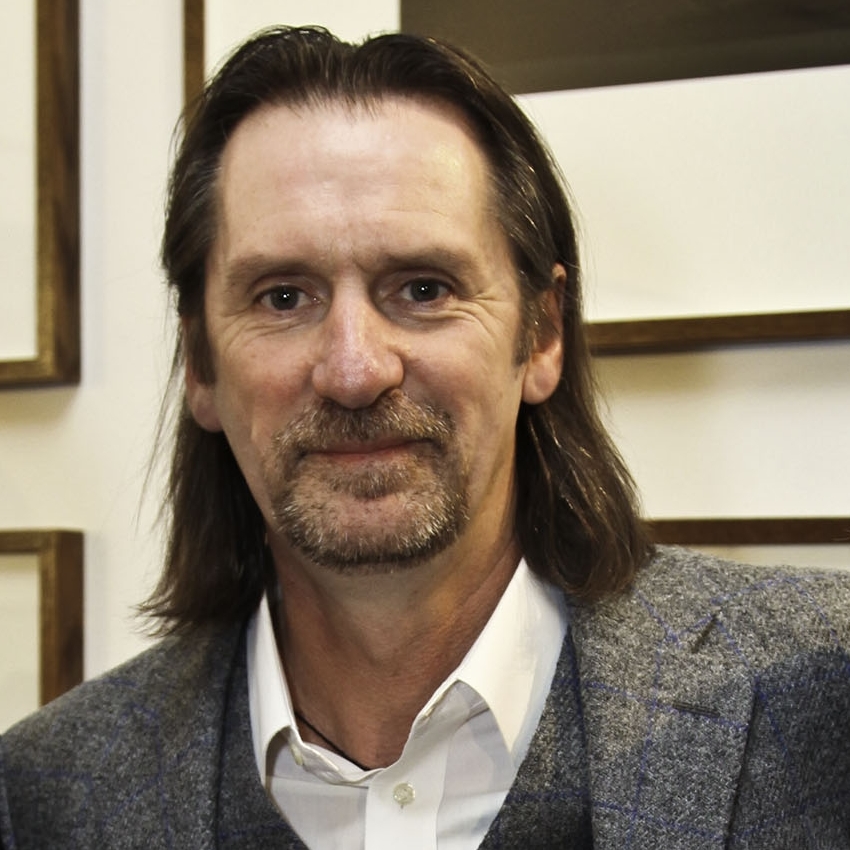 David Eustace has had a distinguished career in photography spanning some three decades, before which he was a prison officer in Barlinnie and a minesweeper in the Royal Navy. In the early 2000s he established himself in the US, where he has worked with major brands including Anthropologie and Panasonic and has photographed the likes of Sir Paul McCartney, Sophia Loren and Ewan McGregor. He was the first photographer to host a main gallery exhibition at The Scottish Gallery in its 173-year history and in 2011 was awarded an honorary doctorate by Edinburgh Napier University.
After taking an interest in the work of Sir Henry Raeburn (1756–1823), Scotland's greatest portrait painter, Mr Eustace contacted the proprietor of Raeburn House—the artist's studio in York Place—with a view to creating a portfolio there. Visitors to Parliament House will be familiar with Raeburn's work, which adorns the walls of Parliament Hall. It was here that Mr Eustace got the idea for his sitters. Having obtained the use of the artist's studio, he serendipitously received an invitation to an annual dinner hosted by Scotland's judges and, after being told by the Lord President, Lord Carloway, that the impressive portraits surrounding him were the work of none other than Henry Raeburn, knew he was fated to produce a series on the senators.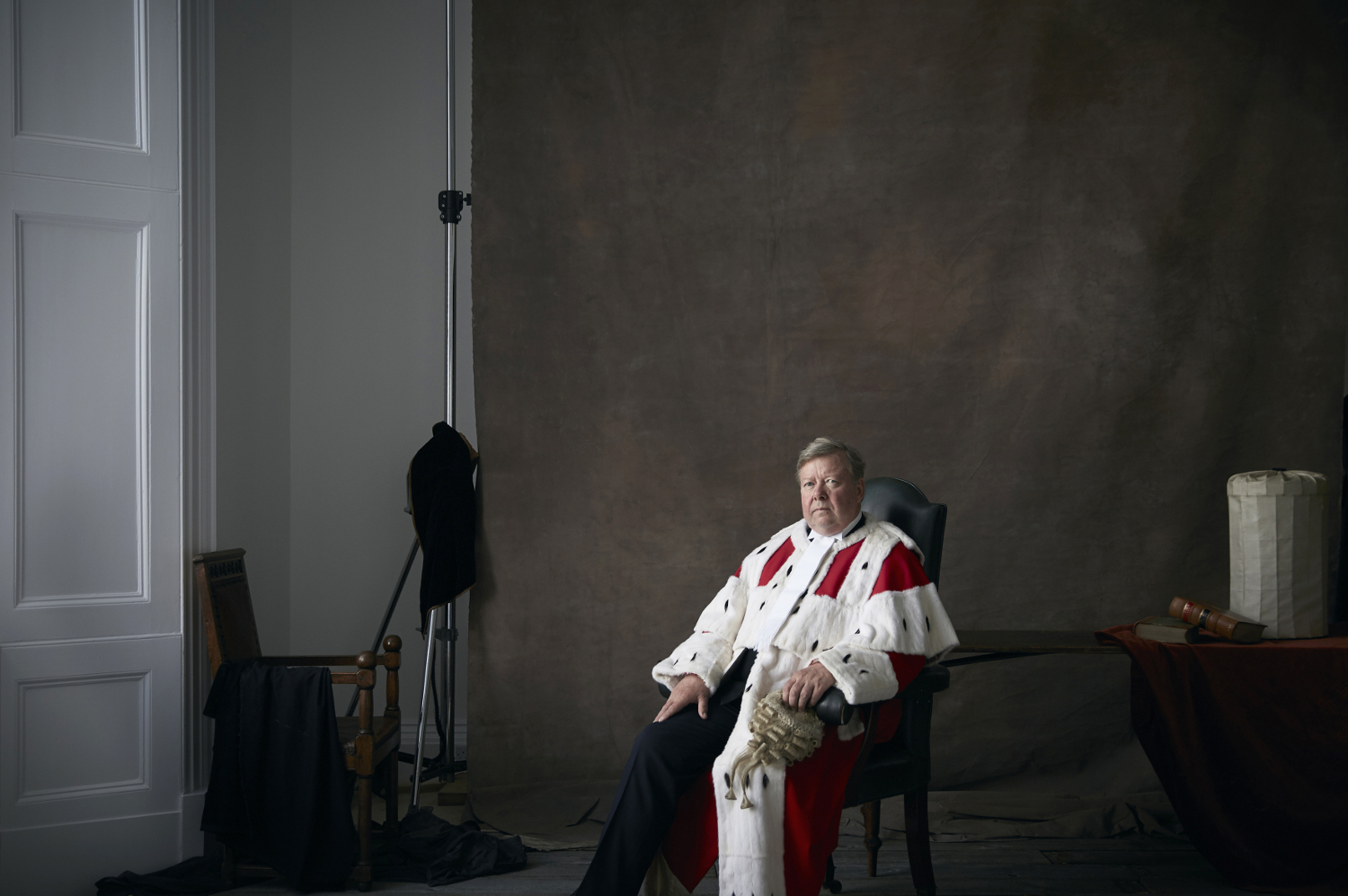 Judges in the UK are distinctive for their dress, derivative forms of which are found around the world. Judicial robes first took form in Scotland during the reign of James VI. An act of 1609, before which judges likely wore their civilian clothes, states in its preamble that suitable judicial apparel "breidis in commoun people that reverence and regaird that is dew and propir for men in these places".
Later that century, the Courts Act 1672, an instrument to reform the Court of Justiciary, enacted: "That for the splendour of that Court all the Judges sitt in red robes faced with white—that of the Justice Generalls being lined with Ermine for distinction from the rest." For judges to be properly attired, adds the Act, is "a custome universallie observed almaist through all Europe, the want whereof is greatlie censured by strangers resorting in these parts".
The portfolio features 24 fine art prints of the senators of the College of Justice, who sat for Mr Eustace in August 2020 in Raeburn's York Place studio, which the artist built in 1795 to replace his George Street apartments.
Mr Eustace was particularly drawn to Raeburn's use of light. In a biography of the artist published in 1886, his great-grandson W. Raeburn Andrew, barrister-at-law, writes that his forebear had a "poetical way of giving much light amid much darkness". Mr Eustace says: "Raeburn's influence on me is all about the kind of light that he worked in. I love that quality of quiet light." Thirty Two York Place has that same "quietness to it", he notes. Its light is "subdued, calm and peaceful".
An anonymous obituarist said of Raeburn that he possessed "the rare, and in a portrait painter, the inestimable faculty of pourtraying intellectual expression, and dignity or demeanour, whenever they appeared in his subjects". In response to the suggestion his portraits capture something similar in Thirty Two York Place, Mr Eustace remarks: "Maybe they do, maybe they don't. What I know is that every time I take a portrait, I'm taking a portrait that I'm involved in—so it's as much me as it is the sitter."
"I think we all have incredible links that we don't understand," he adds.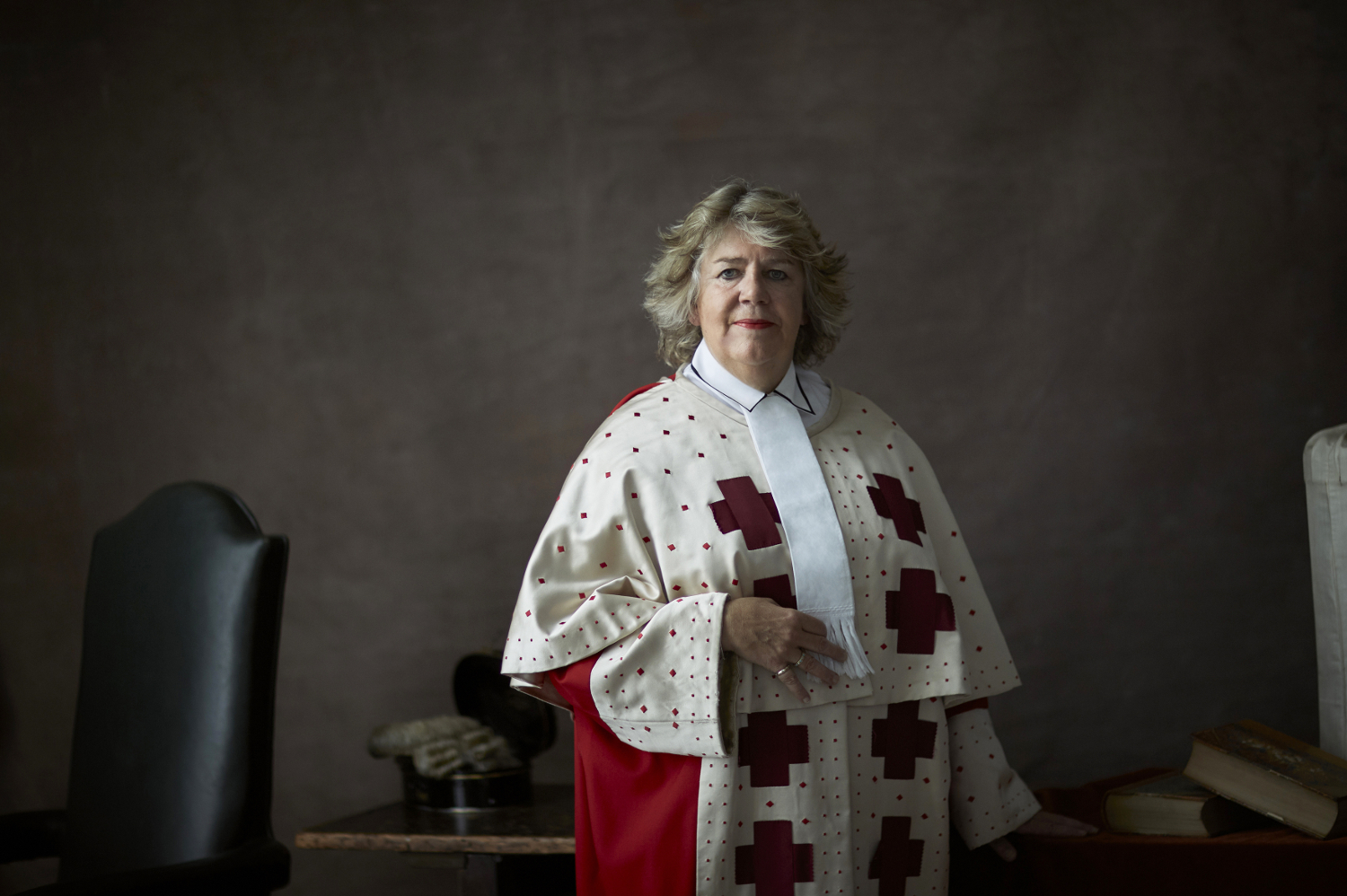 Notably, there is a striking contrast between the robed sitters and the background in each portrait. "I called them modern portraits in the studio of Sir Henry Raeburn because even in Raeburn's time they were painting backgrounds to make it look really special. I was actually stripping the backgrounds back just to see things you normally wouldn't," Mr Eustace says.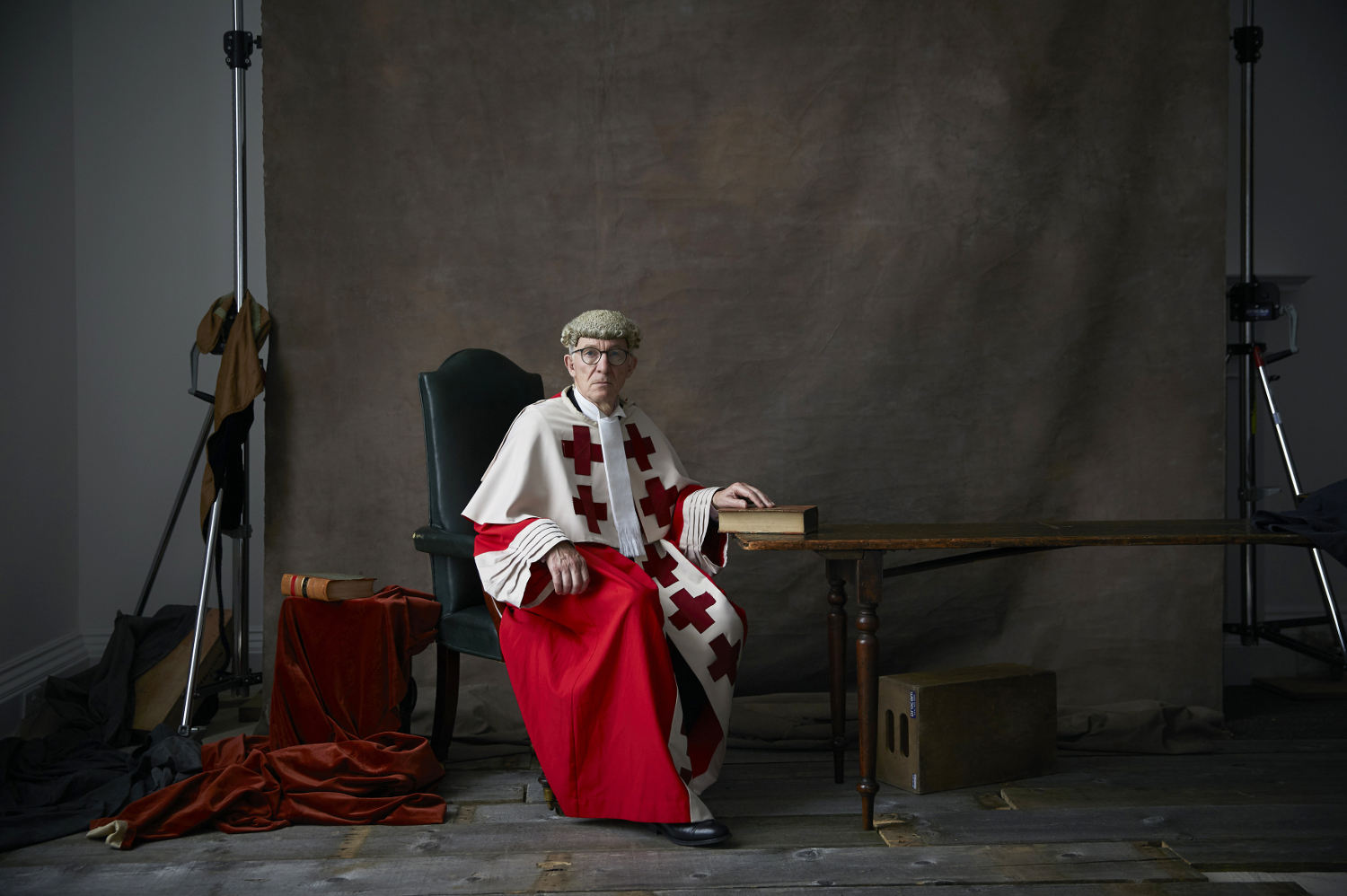 "Take the portrait of Lord Brodie. There's an apple box lying about; there's an old rag lying there. Normally you would say 'get them out'. I wasn't; I was bringing that in." That, he suggests, "would never have happened" in Raeburn's day. "The background would have been made to look as perfect as it could be."
Yet there is nothing in the frame that is "matter-of-fact". In common with Raeburn, "every square inch of that frame is considered". He explains: "My thought process behind it was: when you look at Raeburn's paintings, or paintings of that period, of people of that importance, they would never have been allowed to see any imperfections."
But he appreciates imperfection. "I'm hugely influenced by the Japanese mindset of wabi-sabi—I don't actually believe there is such a thing as perfection. It's the beauty of imperfection that makes something brilliant," he says.
The photographer concludes by paying tribute to the Lord President, Lord Carloway and the other senators "who freely gave me their time, trust and support in making this portfolio a hope that became a reality".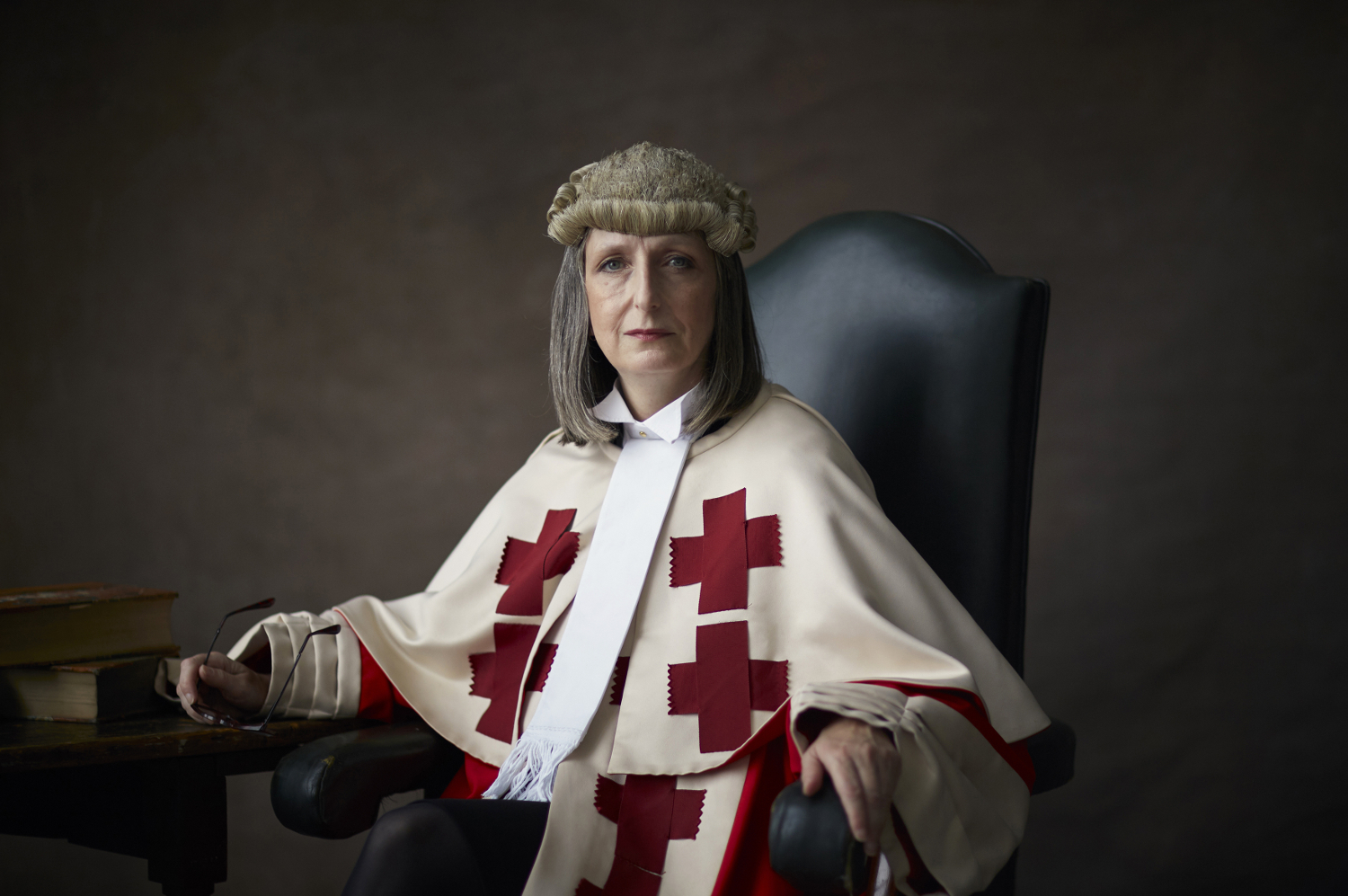 Mr Eustace's series marks the twilight of an era, for the zealots of the plain and simple are sure to succeed in their mission to have wigs and robes abolished in the name of progress. Archaic dress, they tell us, has no utility—but portraits of berobed senators from across the centuries create a thread of continuity between present and past and remind us that the law surpasses the judge, just as society does the individual. What was intended in the seventeenth century to dignify the law has come to personify it, to hallow the wearer and to consecrate them to its purpose.
Thirty Two York Place is due to be exhibited in Edinburgh.