Dan Traynor: LGBT History Month – a celebration of spirit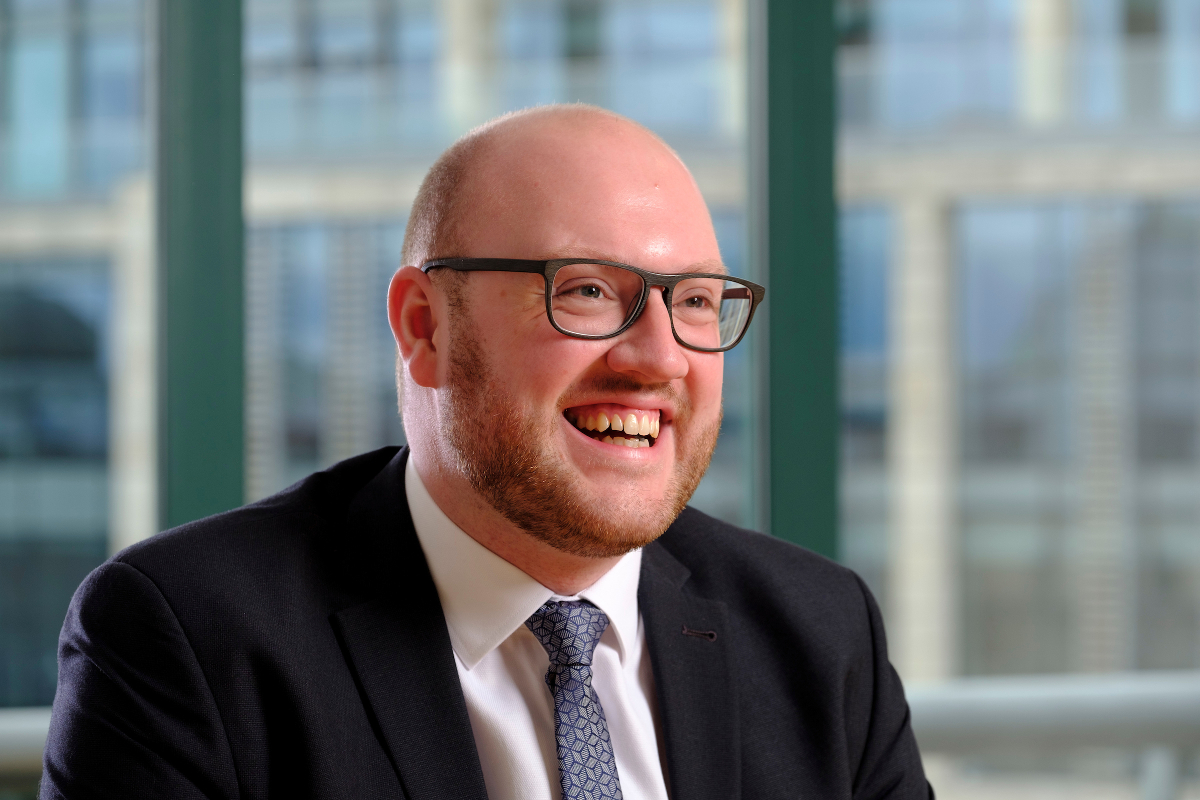 Dan Traynor discusses people of faith in the LGBTQ+ community, noting the unique challenges they face.
Religions across the globe host a variety of views and teaching on the rights and acceptance of LGBTQ+ people, ranging from condemnation to complete acceptance. For this reason, many LGBTQ+ people struggle to reconcile their queer identity with their faith. The interpretations of some religious teachings prevent many LGBTQ+ people from exhibiting their authentic self in faith settings – highlighting the dichotomy of living their true authentic self and remaining devout to their faith. This does not need to be the case.
In recent years, faith leaders of many denominations have signalled a relaxation or re-interpretation of their churches' teachings on this point. They accept that LGBTQ+ people are present and active in their congregations; forming fundamental parts of their religious communities, workplaces and family units. This pattern is set to continue with LGBTQ+ inclusive education now compulsory in all Scottish schools; a move welcomed by LGBTQ+ people who lived through the days of Section 28 or faith-based schools. As a young gay teenager at catholic school 10 years ago, discussing LGBTQ+ issues in the classroom would have helped reconcile my faith and queer identity at a younger age.
Openly religious LGBTQ+ people in our communities assist with this internal reconciliation for so many people, none more so than Reverend Richard Coles. Rev. Coles is a TV and radio personality who is also the vicar of Finedon, Northamptionshire. He came out to his mother aged 16 and suffered from serious mental health problems soon thereafter, citing his coming out as "a release of inner tension" that manifested itself in a "crisis". Following this, a young Richard moved to London and achieved fame as one half of the 1980s pop duo the Communards, recording three top ten hits, including 1986's best-selling single, Don't Leave Me This Way. Following the death of several friends as a result of HIV, widespread pop success and the associated party lifestyle, a 30-year-old Richard sought direction in his Christian faith and was ordained as a vicar with the Church of England in 2005.
Since then, Rev. Coles has spoken openly about his faith and his sexuality, stating that being gay is just "a variation on the universal theory of human sexuality", and has enjoyed support from his colleagues and congregations within the Church of England. Within the Church, Rev. Coles has been a modernising force; acting as an often vocal critic of the Church's rules on LGBTQ+ equality and, in particular, same-sex marriage. Rev. Coles entered into a civil partnership with David Oldham, who was also a vicar, in 2011. Since David's sudden passing in 2019, Rev. Coles has discussed candidly the process of grief, his mental health struggles and life with David. He continues to advocate increased LGBTQ+ equality within the Church and acts as an inspiration to all queer people of faith. In his book, Fathomless Riches: Or How I Went From Pop to Pulpit, Rev. Coles discusses his widespread pop success, drugs, sexuality, love, religion and, of course, his dogs – a thought-provoking, honest and entertaining read.
Role models like Rev. Coles and countless other LGBTQ+ people of faith continue to shine a light for others struggling to reconcile two important parts of their lives and identities. However, their continued efforts, combined with increased acceptance across some religious communities, are making it easier for LGBTQ+ to be their authentic selves and practice their religion.
As a parting thought, in this piece we have discussed a more obvious link between the 'Spirit' element of this year's Body, Mind and Spirit theme and people of faith in the queer community. However, it is important to recognise the spirit of the LGBTQ+ community as regards their collective strength and resolve in the face of adversity.
Each year, LGBT History Month affords us the opportunity to take stock of the progress that has been made in the fight for equality; progress earned through the spirit and determination of the LGBTQ+ community and our allies. As this month draws to a close, let's take the time to recognise the barriers already overcome and commit to fighting remaining (and new) injustices in true collegial spirit, as our queer siblings and allies have done for decades.

Dan Traynor is a trainee solicitor at Shepherd and Wedderburn's and a member of the LGBTQ+ community.