Crown Office adds to criticism of poorly drafted bail bill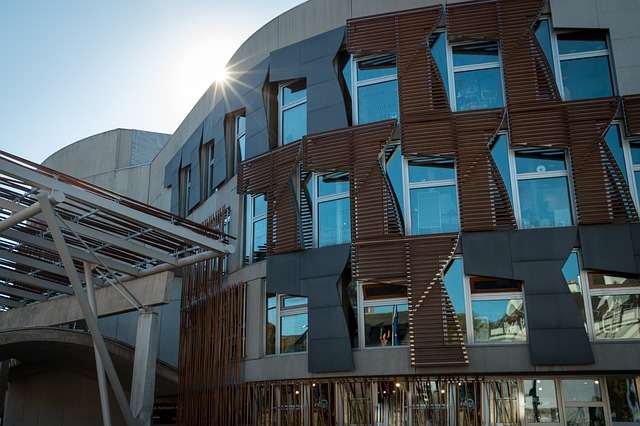 Proposed bail legislation has come in for criticism by the Crown Office.
The Bail and Release from Custody (Scotland) Bill aims to ensure the use of remand is a last resort and would require courts to refuse bail to an accused person in the interests of public safety only or if their release ahead of trial would present a "significant risk of prejudice to the interests of justice".
But the Crown Office said that it is unclear how "public safety" would be defined and cited as an example someone accused of housebreaking, which is "primarily a charge of dishonesty", but which may also affect public safety.
In written evidence submitted to Holyrood's Criminal Justice Committee, it stated: "In the absence of a statutory definition of 'the interests of public safety', it is likely that prosecutors, defence practitioners, officers of the local authority, and in turn courts, will experience significant issues in defining same."
The concept, it said, is understood in relation to violence but added: "It is less clear, however, whether an accused person with a history of dishonesty, including theft by domestic housebreaking, who engages in further alleged housebreaking, perhaps at commercial premises, can be said to pose a risk to public safety.
"Theft by housebreaking is primarily a charge of dishonesty. Nevertheless, the security of a property may have been overcome in circumstances where it was unknown whether an occupier was within. Such a danger is a harm which the public may, in appropriate circumstances, expect protection from and which they may regard as impacting on public safety.
"In such an example, the accused person may also have a history of failing to appear at court diets and for offending whilst on bail. However, these factors, at least as they relate to summary proceedings, would not be relevant in the absence of factors related to public safety.
"Without the concept of 'public safety' being properly defined there is a risk that prosecutors, and in turn courts, cannot satisfy themselves that opposition to bail is competent, in the circumstances of a case."
The Crown Office continued: "There are significant issues in failing to define 'public safety' and understanding its scope."
A Scottish government spokeswoman said: "Public safety is contained within the existing bail law and the proposed new bail test currently uses the simple, every day meaning of the words 'public safety' rather than providing a statutory definition.
"However, the Scottish government will consider carefully any specific feedback offered during the stage 1 parliamentary process on how the bill could be even more effective including in tackling the issue of the high number of remand prisoners; an issue that all parties have highlighted."