Complaint against UK over GDPR immigration exemption filed with European Commission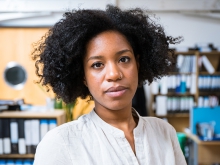 A formal complaint has been filed with the European Commission against the UK for allegedly flouting the EU's regulation on data protection (GDPR) by including a broad immigration control exemption in its new Data Protection Act.
The Platform for International Cooperation on Undocumented Migrants' (PICUM) complaint has been joined by several migrant and digital rights organisations.
The 2018 UK Data Protection Act includes a section that allows the government and others to ignore the EU's data protection rules when those rules get in the way of "the maintenance of effective immigration control" or "the investigation or detection of activities that would undermine the maintenance of immigration control."
Alyna Smith, advocacy officer at PICUM, said: "The UK Data Protection Act's "immigration control exemption" runs exactly counter to the EU's efforts to reinforce individuals' right to the protection of their personal data. It carves out a space where public and private actors have wide discretion to access, use, share, and gather personal data, without the knowledge of affected individuals and with virtually no accountability. All this for immigration enforcement goals which are worringly vague and broad".
The exemption does not include safeguards for sensitive data or for vulnerable groups like children. Ms Smith added: "This exemption risks worsening existing violations of fundamental rights and freedoms, under the UK's "hostile environment" policy"."
The UK, even as a non-EU country post-Brexit, cannot trade with the EU if its data protection laws fail to meet the EU's standards.
Gracie Bradley, policy & campaigns manager at Liberty, said: "The immigration exemption will make it even easier for the Home Office to hoover up people's data from schools, hospitals and other vital services without their knowledge, further entrenching the hostile environment.
"It's oppressive, unnecessary, and strips people of the rights the government said the Data Protection Act would uphold. The UK cannot call itself a world leader on human rights while its data laws fall far short of the European standard."
Nazek Ramadan, director of Migrant Voice, a UK-based and migrant-led charity advocating for the rights of migrants, said: "This exemption disproportionately interferes with fundamental rights of privacy, data protection, equality and non-discrimination of millions of UK foreign residents."