Committee told of 'legal cliff edge' created by Retained EU Law Bill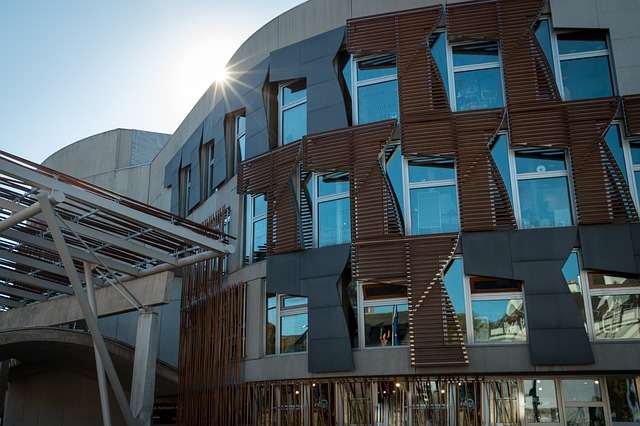 Deep and wide-ranging concerns have been expressed about a UK bill which will create a 'legal cliff edge'.
These concerns are contained in a new report by the Scottish Parliament's Constitution, Europe, External Affairs and Culture Committee. The report follows the committee's scrutiny of the Legislative Consent Memorandum on the UK government's Retained EU Law (Revocation and Reform) Bill (REUL).
The bill will see any EU law still in place, and which is not going to be retained, be repealed by the end of 2023 in a 'sunset clause'. During its consideration, the committee heard that the approach in the bill created significant risks to policy in areas such as food standards, animal health and environmental protection.
Risks which some stakeholders called "problematic", "arbitrary", even "irresponsible".
Concern is also raised in the report about the impact of the short time frame to allow any scrutiny of any EU law to be retained. Something which the committee says will present capacity and scrutiny challenges for the Scottish government and the Scottish Parliament.
In the report, the committee notes that without the UK Government working with the Scottish Government the shortfalls within the bill will not be addressed.
Speaking as the report launched committee convener, Clare Adamson MSP said: "The evidence we heard was stark and there is deep concern over the legislative 'cliff edge' and the threat this bill poses in key areas. But the Committee's concerns on this bill go beyond this and are deep and wide ranging.
"We are once again in a position of highlighting the strain that intergovernmental processes face post Brexit. And to have to do so again is deeply frustrating. We were also told of 'blank cheque powers' being handed to Ministers in terms of their discretion to amend or replace REUL. Far-reaching policy changes should be made via a bill, and not through secondary legislation.
"We ask our colleagues in the House of Lords and Westminster to carefully consider the issues we have raised in our report."
Deputy convener, Donald Cameron MSP and committee member Maurice Golden MSP dissented from the conclusions in the report.