CMS names three new partners in Scotland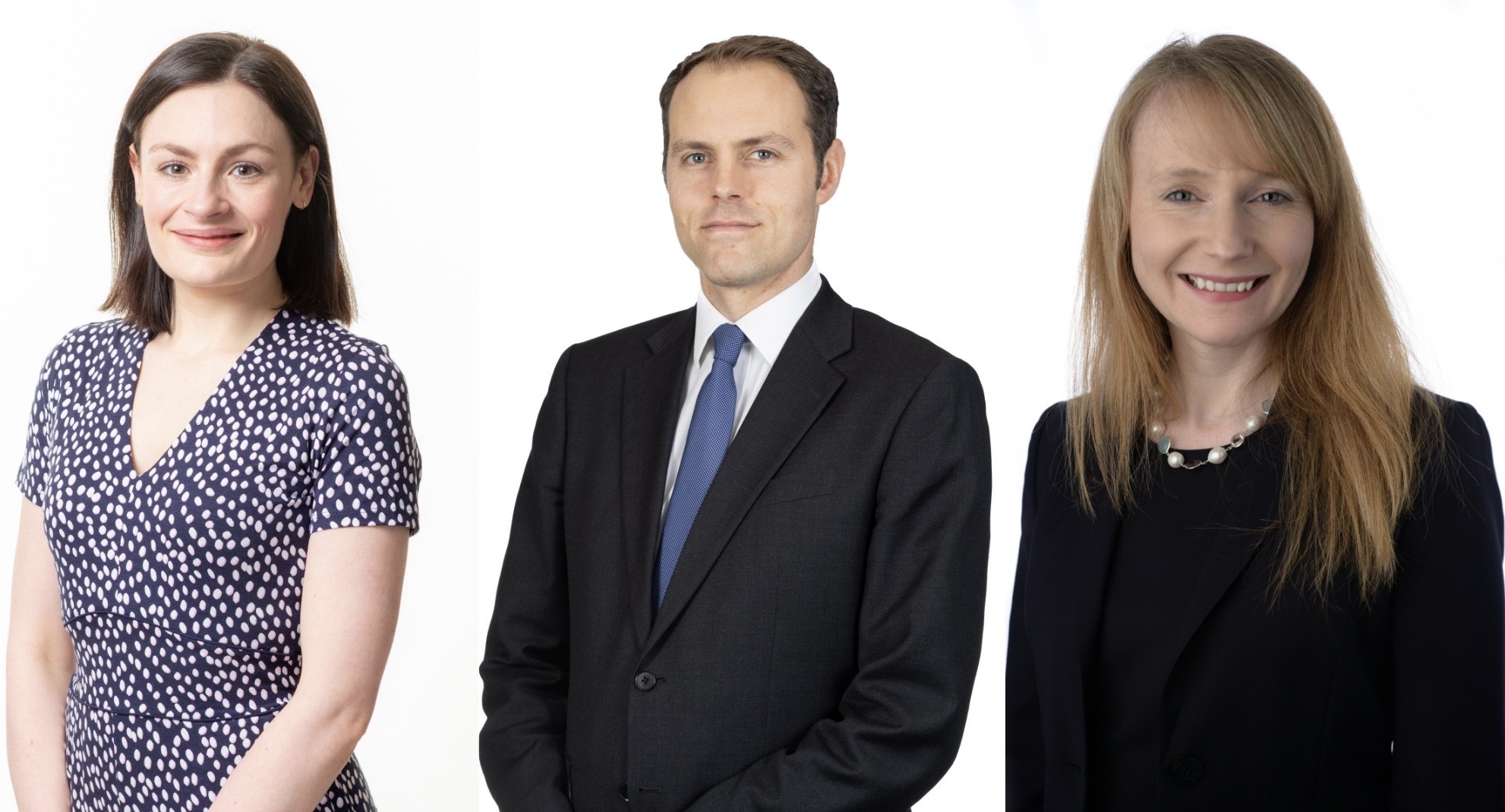 CMS has announced that three of its Scottish-based colleagues have been promoted to partner level.
Fiona Henderson, a finance lawyer from the firm's Aberdeen banking team, joins Glasgow-based David Dennis and Davinia Cowden on this year's list of global partner promotions.
Mr Dennis is a commercial, tech and media lawyer in the CMS technology team while Ms Cowden is an energy and infrastructure lawyer, part of the firm's energy and climate change team.
The trio of Scottish promotions are among 65 new partners announced by the firm in 28 cities across the UK, Europe, the Middle East, Africa and Latin America, with women accounting for almost one third of the promotions globally.
A total of 16 partners have been promoted to the partnership, including seven women, across the firm's UK offices. Female colleagues now account for 47 per cent of partners within CMS's three Scottish offices in Edinburgh, Glasgow and Aberdeen.
The promotions follow another year of significant investment in people by the firm including the on-going development of its dynamic hybrid working environment, top-quality mentoring programmes and a technology-led work allocation system.
Allan Wernham, managing director of CMS Scotland, said: "I'm delighted to welcome Fiona, David and Davinia as the firm's newest partners in Scotland. These are highly merited promotions which have come through hard work and an unwavering commitment to both clients and colleagues.
"The development of our people remains a key priority for CMS and lies at the heart of the firm's drive for growth across in Scotland."