CMS advises Aviva Investors on refinancing of Hull Healthcare facilities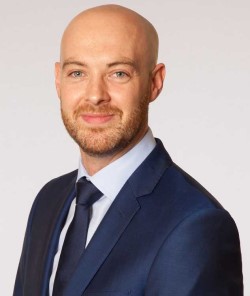 An Edinburgh-based team from CMS has advised Aviva Investors on a refinancing of 12 NHS primary health and integrated care centres across the Kingston upon Hull area.
Built as part of the NHS LIFT (Local Improvement Finance Trust) Programme, Hull Citycare Limited's portfolio of healthcare projects brings together the skills, expertise, and resources of both public and private sector partners to deliver lasting transformation of NHS primary care facilities. The public and private sponsors – Community Health Partnerships and the Sewell Group – aim to provide first-class premises for a range of clinical services to patients in areas requiring significant infrastructure investment.
The refinancing project began in 2019 initially focusing on providing debt finance for nine of the region's healthcare centres. It was then rolled out to cover 12 facilities, with all of Hull Citycare's projects to date now financed by Aviva Investors, 14 in total.
The CMS team was led by of counsel and banking and finance specialist Michael Urquhart with further support from Edinburgh-based colleagues including Jo Dance, Celine Skinner, Kirsty Fryer and Alice Hardy.
Hull Citycare was advised by Addleshaw Goddard and QMPF.
Alex Woods, a director at Aviva Investors who led the refinancing deal, said: "The CMS team have helped me shape this transaction from the deal's inception and without their views, insight, and challenge, we would not have got to this point. My sentiment is backed by the sponsors who have praised CMS's relentless work to bring this deal to financial close.
"It was a great collaborative effort and I look forward to working with the CMS Edinburgh team again soon."
Mr Urquhart said: "We were delighted to work in close partnership with our client Aviva Investors to deliver this refinancing package. The outcome of this project will significantly enhance the quality of NHS facilities and patient services in the Kingston Upon Hull area."