Clyde & Co's belated Burns Supper a great success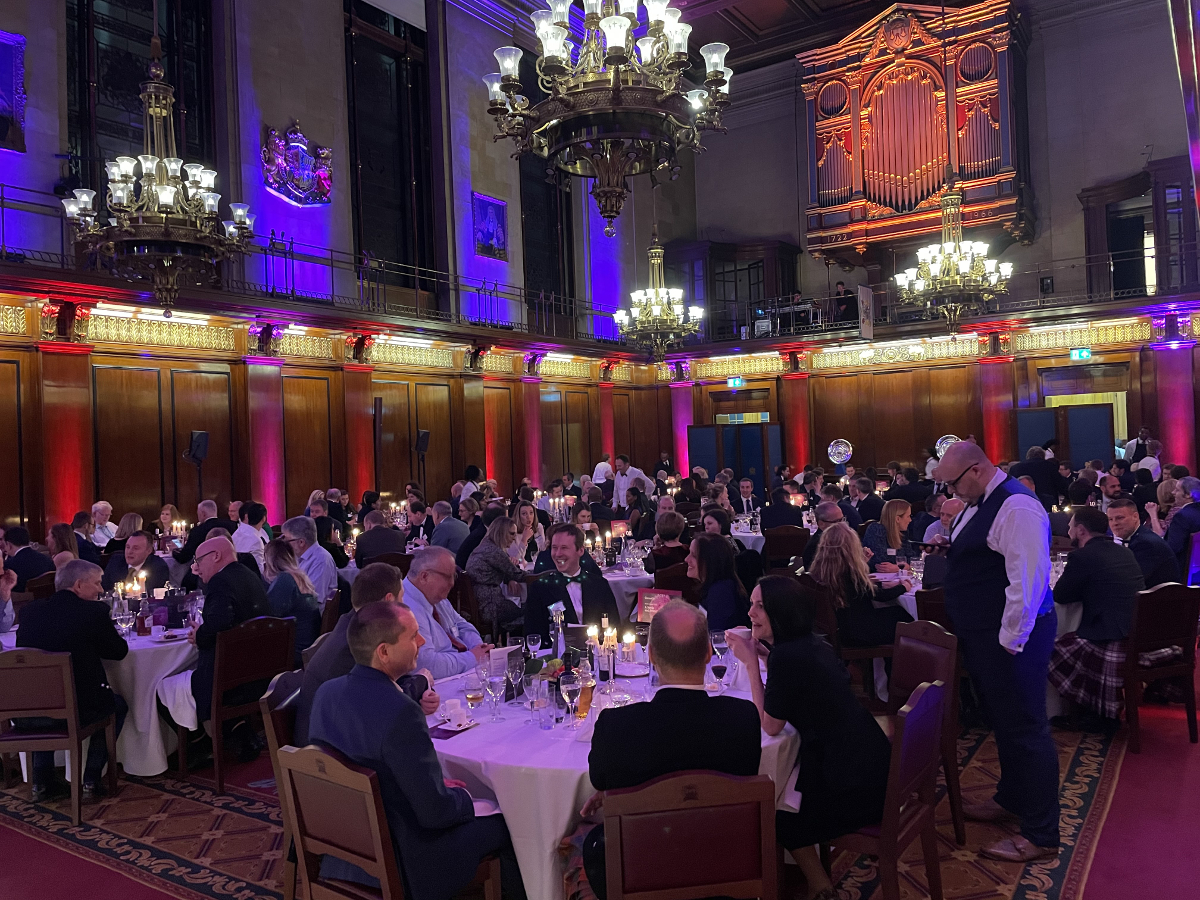 Clyde & Co welcomed more than 150 clients and colleagues to its annual Burns Supper on 3 March at the Merchant Taylors Hall in London.
Clyde & Co has held an annual Burns Supper since 2001. After hosting an online Burns Supper last year, the event returned to being held in person albeit slightly later in the calendar than is traditional due to the pandemic.
The event saw the firm entertain clients from across its practice groups with much haggis eating, whisky drinking as well as the traditional toasts and musical performances. Partner Andrew Constable compered the evening as master of ceremonies throughout; managing partner for Scotland, Vikki Melville, addressed the haggis with great vigour, while a fantastic immortal memory to celebrate the enduring spirit of Burns was delivered by Gordon Keyden.
Senior associates Kim McLeod and David Hutchison stepped up for the traditional battle of the sexes with their toast to the laddies and reply. Musical talent was also provided by partner David Leckie on bagpipes, with Burns songs sung by legal director Alison Tyler.
One client said that it "was an exceptional event with great hospitality, entertainment and a warmth of company that has been really missed over the last couple of years".
Ms Melville said: "This celebration of the life and works of Robert Burns continues to be one of the most eagerly anticipated events in our calendar. The evening was a fantastic opportunity to re-connect in-person with our clients and colleagues even at what is an unconventional time of the year."