Clyde & Co reports £650m revenues in last year before BLM merger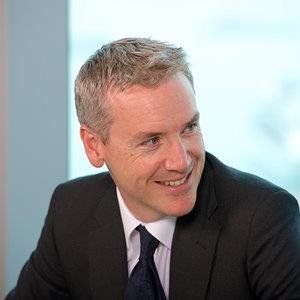 Global law firm Clyde & Co has reported revenue of £650 million in the last full financial year before its merger with BLM earlier this summer.
Firmwide revenues rose by 2.6 per cent in the year ending 30 April 2022, with growth measured on a constant currency basis and growth of 1.6 per cent in terms of pounds sterling.
Profit increased by four per cent to £159 million. Average profit per equity partner (PEP) was £708,000 compared to £715,000 in the prior year, which the firm said reflected an increased number of equity partners and long-term investments made in the business.
During the 2022 fiscal year, there were 44 new partners: 21 lateral hires and 23 internal promotions to partner, over half of whom are women.
Over a decade, revenues at Clyde & Co have more than doubled and PEP has increased by 29 per cent despite the number of partners increasing by 90 per cent.
Clyde & Co's merger with BLM went live at the start of July, with the new entity having projected revenues of £740 million with over 5,000 people worldwide including 2,600 lawyers and 480 partners with offices in over 60 cities worldwide.
Clyde & Co has continued its expansion over the last year with the opening of offices in Santiago in Chile, Phoenix, Las Vegas, and Denver in the US as well as an office in Vancouver, Canada through a merger with SHK Law Corporation.
Matthew Kelsall, CEO, said: "Our results over the past year speak of a firm in good health and show the benefits of our well hedged business. Growing for the 24th year in a row is a huge testament to the continuing strength of our business model and professional management structure not to mention the reputation we have as leaders in our core sectors.
"We are a firm that is ambitious and bold in our approach to growth, which the merger with BLM underlines. Looking forward we are focused on further strategic expansion, investment in technology and our people, as well as a renewed focus on legal delivery and innovation."
Carolena Gordon, senior partner, added: "For the past two years our people have worked hard for our clients and the firm in what have continued to be difficult circumstances. We have continued to grow and this year we agreed our largest merger in our history, and I am excited by what the future brings.
In the last financial year over half of the firm's revenue (56 per cent) was generated outside of the UK, with North America now accounting for 22 per cent of the firm's revenue, the Middle East and Africa 12 per cent and Asia-Pacific 14 per cent. Europe and Latin America account for six per cent and two per cent of revenues respectively.