Clyde & Co raises over £7,000 for charity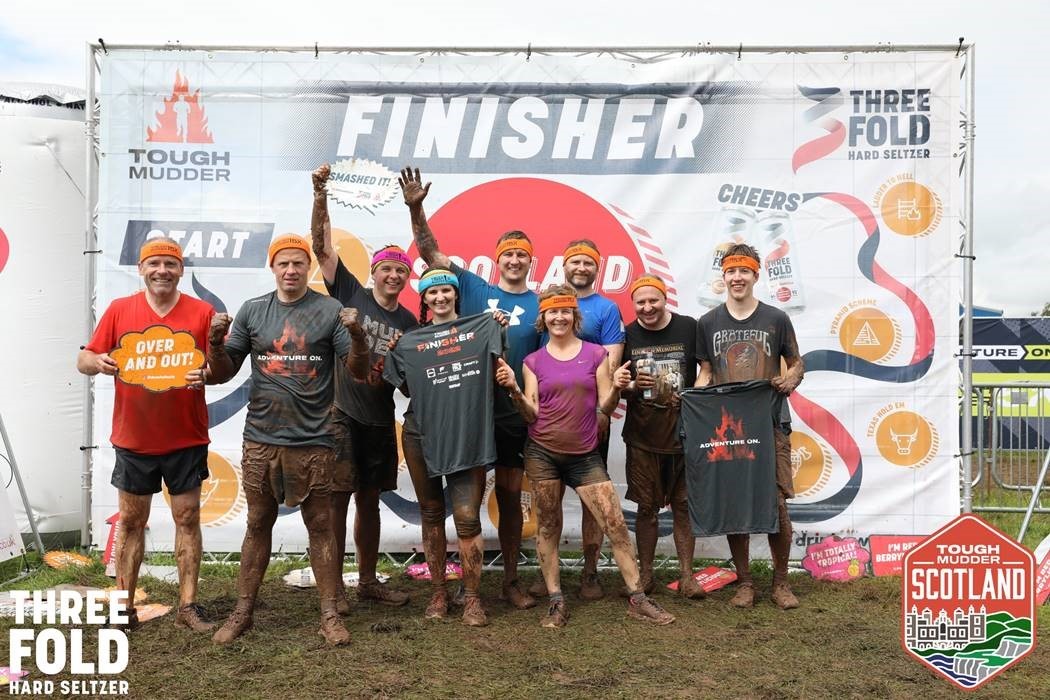 Clyde & Co's team in Scotland has participated in a trio of charity events to raise money for important causes.
Across May, June and July this year, the team sought to make a real difference to the lives of young people living in Edinburgh, the Lothians, Fife and Falkirk. Eighteen members of the team completed the '5K a Day' challenge every day in May, exploring both their local neighbourhoods and further afield and generating £401 in the process. All funds raised stay local – with an emphasis on alleviating poverty, supporting disability assistance and improving quality of life.
The team also took part once again in the Cateran Yomp in June – a gruelling 7,000 foot and 54 mile climb in the foothills of the Cairngorm Mountains which lasted nearly an entire day. Their efforts raised £5,125 for ABF The Soldiers' charity, including a £1,600 contribution from Clyde & Co.
The team also conquered Tough Mudder Scotland 2022, a 15km muddy obstacle course at Drumlanrig Castle in Dumfriesshire. Their efforts mean the fundraising target of £2,000 for Place2Be, a UK children's mental health charity, is within touching distance.
Overall, the team have so far raised over £7,000 across the three events.
Vikki Melville, managing partner for Clyde & Co in Scotland, said: "I'm very proud of the efforts of the teams in their charitable endeavours, which I know have been undertaken following several dedicated weeks of training and preparation. As a law firm it's also hugely important that we give back and contribute to our local communities and these events are great examples of our local support."