Clyde & Co does Burns Night in style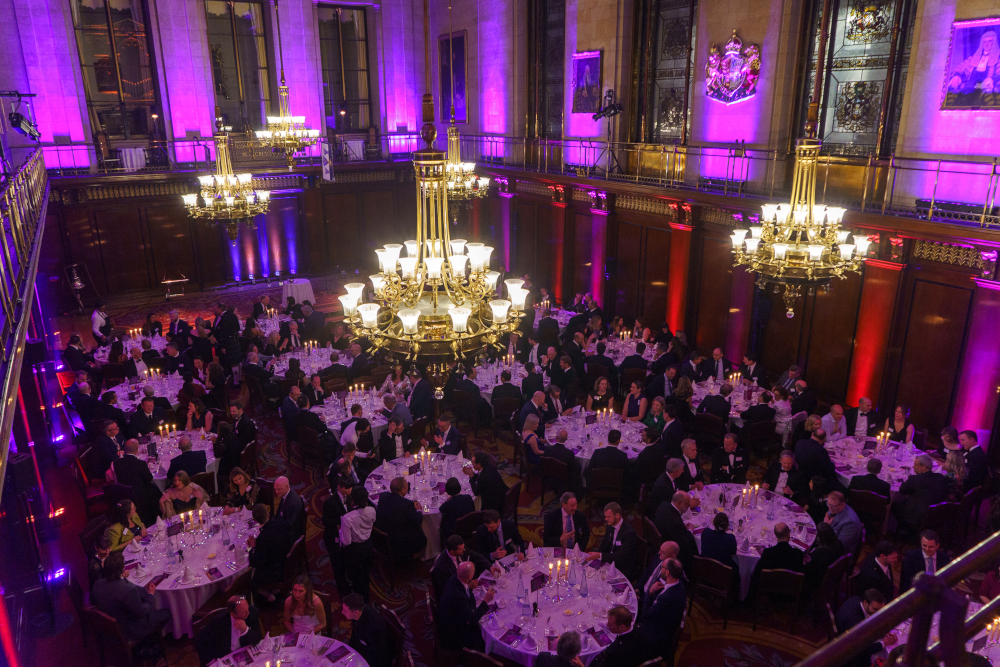 On Thursday 26 January, Clyde & Co hosted more than 230 clients and colleagues at its annual Burns Night supper held in the Merchant Taylors' Hall, London.
The event, which has been held in the City for well over 20 years, has become the firm's most popular client event held in the UK. As ever, the evening was an opportunity for colleagues from the firm's Scottish offices to display their talents by performing the traditional customs of Burns Night.
Andrew Constable acted as the master of ceremonies. David Leckie piped in the haggis which was addressed by Clyde & Co's managing partner for Scotland, Vikki Melville.
Following dinner, Robert King delivered the Immortal Memory which was followed by Alison Tyler singing two of Burns' most famous songs: Red Red Rose and Ae Fond Kiss. Guests were also treated to a medley of Scottish tunes played by Frank Hughes on the accordion who received a deserved standing ovation.
In a break from tradition, instead of the usual Toast to the Lassies and Reply, the event saw the female voice get the first word in with Colette Finnieston doing a Toast to the Laddies and Greg MacDougall managed to get the last word in on behalf of the laddies.
Ms Melville said: "It was wonderful to be able to celebrate such an important occasion with so many of our clients and colleagues and in a truly magnificent setting. The ability to perform on their feet in court, by those in our Scottish offices, is renowned. But it was fantastic being able to see so much home-grown theatrical talent and musical ability from colleagues performing the Burns Night traditions."