Clan Childlaw calls for child-friendly legal aid system in Scotland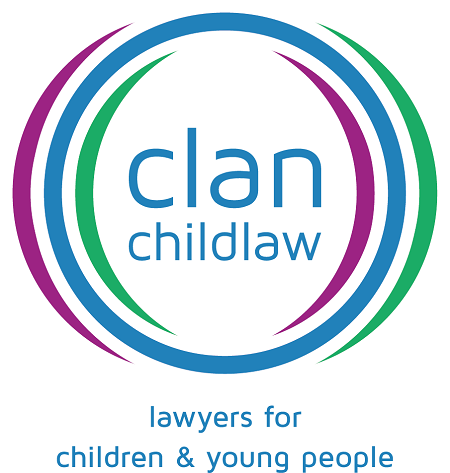 Clan Childlaw is calling for a more child-friendly and accessible legal aid system, in response to an ongoing consultation about financial eligibility for those applying for legal aid.
It said the current legal aid system expects children and young people to navigate a complicated system which is not designed to meet their needs. This can be a barrier which prevents access to justice for children and young people in Scotland.
Legal aid forms and guidelines are currently written with adults in mind and the application process has not been adapted or adjusted to accommodate the needs of children and young people. This includes detailed financial assessment forms which are completely unsuited to a school-aged child with no income.
The charity added that a parent or caregiver's financial circumstances may also be considered, and they may be required to pay a contribution. This can make it impossible for a child to seek legal help without notifying a parent or caregiver with whom they may be in conflict.
Clan Childlaw is calling for the following changes:
Under 18s should automatically qualify for legal aid without financial assessment if they are: in full-time education; care leavers; looked after by the local authority; in receipt of income benefits.
Under 18s should never be asked to make a financial contribution towards their legal costs unless they are financially independent.
Under 18s who are financially independent should be offered free support to help them gather the information and documents they need for their application.
The onus for obtaining information and documentation should be on the Scottish Legal Aid Board, not the young person.
All applicants under 18 should be given extended deadlines and multiple opportunities to provide documents or information.
Child-friendly forms should be produced, using accessible language and asking only relevant questions.
Alison Reid, principal solicitor and chief executive of Clan Childlaw, said: "Legal aid is an essential component of access to justice, but it only works if the legal aid system itself is accessible to all. We therefore welcome the Scottish Legal Aid Board's commitment to creating a more transparent and user focused service.
"As it stands, the legal aid system in Scotland represents a real barrier to justice for some children and young people. Grant funding means that lawyers at Clan Childlaw can take on cases even when legal aid is not available, but many law firms rely on legal aid. This means that children and young people are finding themselves without a lawyer just when they need one the most."