CJEU: Derogation from European arrest warrant justified where trial would be unfair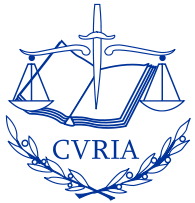 The Court of Justice of the European Union has ruled that the Irish High Court was justified in delaying the extradition to Poland of a man suspected of drug trafficking because of concerns about political interference with the Polish judiciary.
The court found yesterday that domestic courts must avoid executing European arrest warrants if there is a real risk that an individual would not get a fair trial.
Authorities in Poland sought Artur Celmer, 31, for various offences dating from 2007.
The High Court's Ms Justice Aileen Donnelly had referred the case to the CJEU which, in its ruling yesterday, said derogation from the EAW regime was justified if there was a real risk that the subject of the extradition would have their right to a fair trial violated.
It also noted that recent action by the European Commission, which launched an infringement procedure against Poland earlier this month, was "particularly relevant to the case".
As a result of the ruling, the High Court can make its own finding on whether to proceed with the extradition.
Mr Celmer's solicitor, Ciarán Mulholland, said: I believe that this case has catalysed the debate on the stability and future of the European Union since the Brexit referendum result in the UK. Consequently, these landmark proceedings have drawn interest throughout Europe and further afield. My sole interest is to ensure the protection of Mr Celmer's basic human rights as enshrined within the EU pursuant to the European Convention on Human Rights."
He added: "I am in no doubt that there is a very real risk that my client would suffer a breach of his fundamental right to a fair trial in Poland. This is clearly evident from the shocking comments that have been aired by Government figures against Mr Celmer. These views are clearly in conflict with the concept of the presumption of innocence and the inherent right to a fair and just hearing.
"This case will next appear before Ms Justice Donnelly sitting at the High Court in Dublin on Monday 30th July 2018 for hearing and I will continue to robustly oppose the surrender of Mr Celmer."