Charities share £30,000 donation from Gillespie Macandrew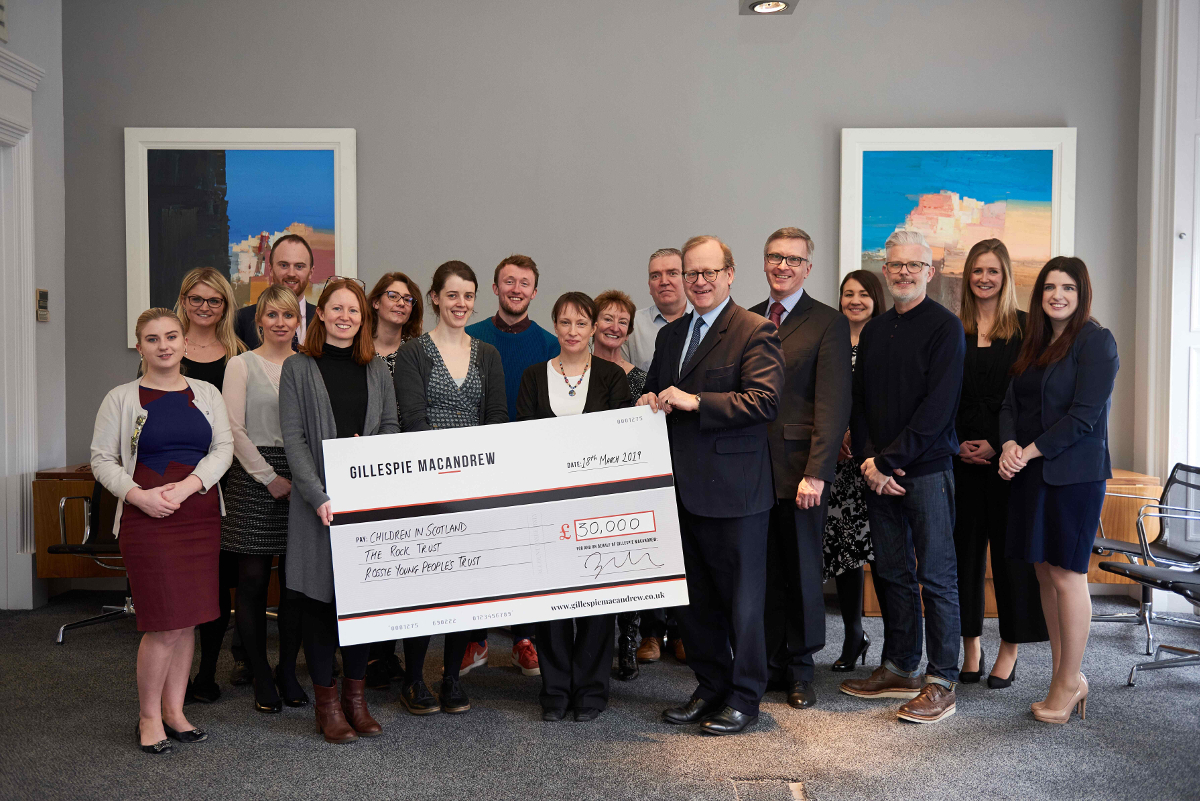 Three Scottish charities supporting vulnerable young people across the country are to share a donation of £30,000 from Gillespie Macandrew.
Children in Scotland, Rock Trust and Rossie Young People's Trust, all long-standing charity partners of the firm, will equally share this year's donation pot of £30,000.
Each year, partners at the firm donate a percentage of their pre-tax profits to charity, over £100,000 donated over four years. Staff and partners at Gillespie Macandrew also support the charities throughout the year, using a paid day off to participate in charitable volunteer activities.
Over the past four years, teams from the firm's four offices have spent more than 200 "person-days" working with Rossie Young People's Trust; have established a members' hotline for Children in Scotland; and have helped to paint accommodation for homelessness charity, Rock Trust, amongst other activities.
CEO of Gillespie Macandrew, Robert Graham-Campbell, said: "It has always been a pleasure to support these organisations, whether we engage through volunteer days, partnering to host training events, or providing pro-bono legal advice.
"To be able to go further and also share the success of our day-to-day business activity with a donation of profits is important to us. We believe that charity goes beyond just financial contributions, so we'll continue to offer our practical support however we can, but we know that monetary gifts are also vital to these organisations. We look forward to seeing how each of our charity partners continues to grow with this additional backing."