Can we create a world safe from drugs?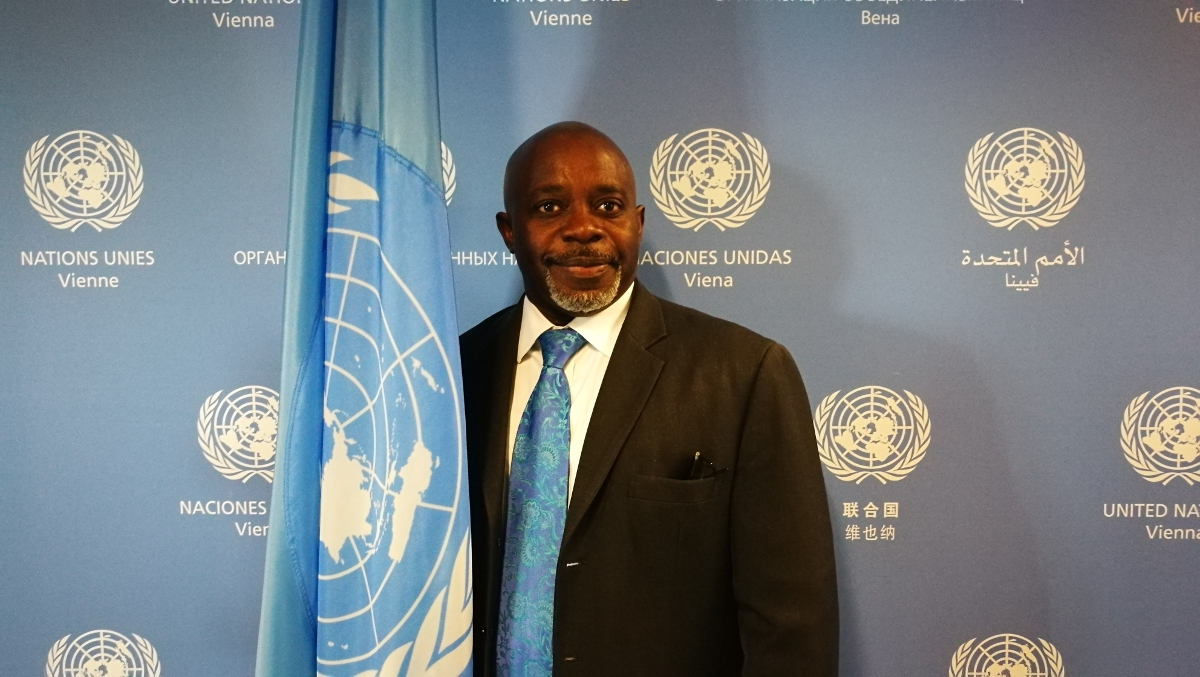 The past few years have brought about the most profound shift in the global narcotics trade for decades, according to a leading figure in international drug control efforts who will give a public lecture at the University of Dundee next month.
Dr Justice Tettey, chief of the laboratory and scientific section at the United Nations Office on Drugs and Crime (UNODC), will be delivering the 2019 Leverhulme Research Centre for Forensic Science Annual Lecture on Tuesday 18 June.
'A World Safe From Drugs' will see Dr Tettey explore significant developments such as the opioids crisis that is now spreading beyond North America, the growth of online drug dealing, and the explosion of new psychoactive substances, popularly known as legal highs.
The lecture will also highlight the role the UN is playing in supporting countries in their efforts to address these issues, including early warning systems for dangerous new substances, enhancing national forensic capacity and introducing the United Nations Toolkit on Synthetic Drugs.
"The underlying aim of everything the UNODC does is to protect the health and welfare of people around the world," said Dr Tettey.
"However, we have been in crisis mode since the phenomenon of legal highs took hold across the world.
"This posed unprecedented challenges for governments and health authorities everywhere because not only did these substances, which mimicked the action of well-established drugs, get round existing laws but we did not know what their effects on users were and how dangerous they were.
"We have had periods of crisis before when a particular drug has exploded in availability or use but never before have we seen this happen with all classes of compounds at the same time. No longer were you just dealing with cannabis, cocaine, LSD, opium etc but hundreds of new drugs. At their peak we were seeing several new drugs emerge on the global market each week."
Dundee's Leverhulme Research Centre for Forensic Science is investigating new ways for law enforcement and forensic scientists to detect illicit drugs faster, cheaper and more effectively. Such new knowledge and technology could facilitate on-scene analysis and evidence collection while minimising contamination and, in doing so, support the justice process.
'A World Safe From Drugs' takes place at the Dalhousie Building, Old Hawkhill, from 7-8pm on Tuesday 18 June and is followed by a drinks reception. The event is free but tickets are required – book your place here.