Burges Salmon advises on development of offshore wind in Baltic Sea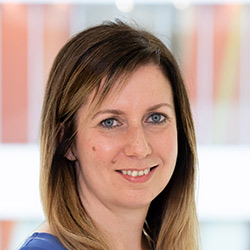 Lawyers in the Edinburgh office of Burges Salmon have advised on a major partnership to develop offshore wind projects in the Lithuanian Baltic Sea.
The firm's corporate team advised Ocean Winds (OW), the offshore wind joint venture formed between EDPR and ENGIE, on its strategic partnership with Lithuanian state-owned utility Ignitis Group.
The deal also involves Ignitis Group acquiring a minority stake in one of OW's European projects.
The Burges Salmon team was led by Bristol-based partner Camilla Usher-Clark with support from Edinburgh-based director Joanna Monaghan and solicitor Nikoletta Zinonos.
They were supported by Nordic-Baltic preferred law firm Magnusson, whose team was led by partner Sam Jalaei with support from Lithuanian partner Ligita Ramanauskaitė and associate Mindaugas Baniulis.
Ms Monaghan said: "We've thoroughly enjoyed supporting the Ocean Winds team on this exciting new strategic partnership with Ignitis Group; the Lithuanian tender is expected to result in a 700 MW project being developed in Lithuania's Baltic Sea, which would generate a significant proportion of the country's total power demand."