BTO lends Cyrenians a helping hand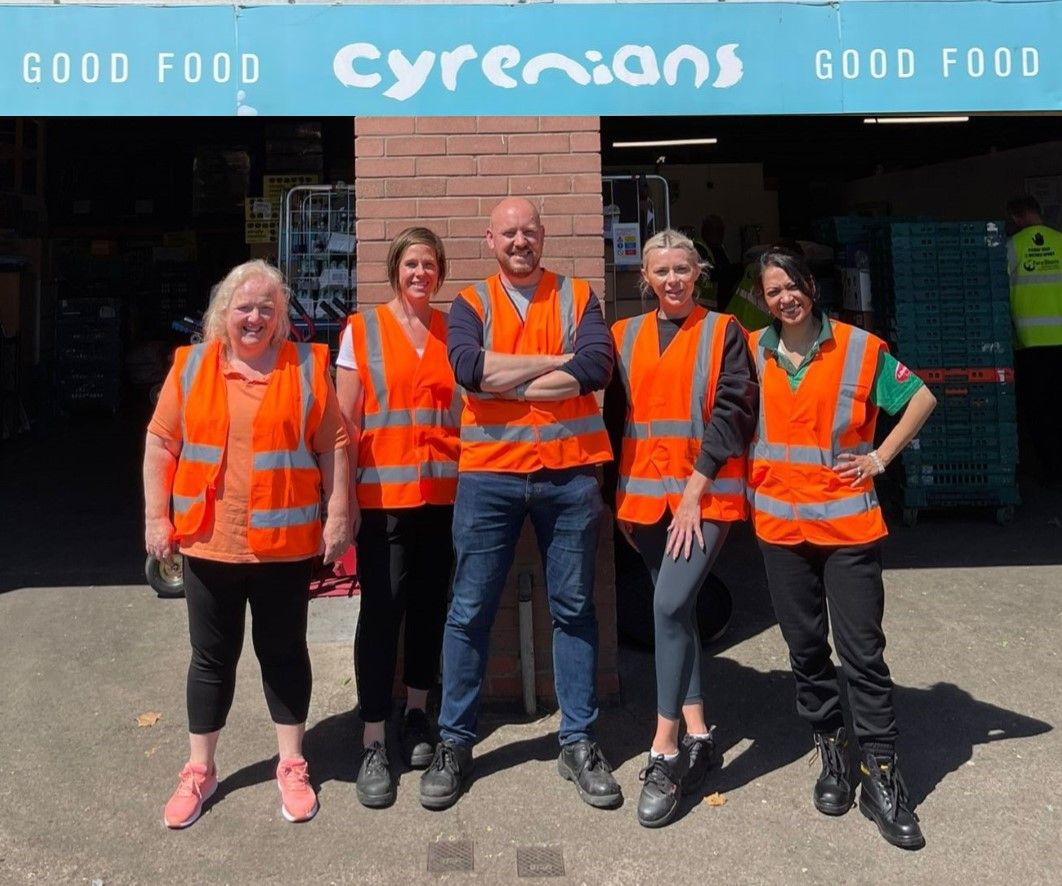 One sunny weekday recently, a team of eager BTO volunteers donned their orange safety vests and rolled up their sleeves to help out at the Cyrenians' depot in Leith.
Cyrenians is a charity aimed at tackling the causes and consequences of homelessness.
Shelagh Fairbairn, Debbie Reekie, Will Cole, Sandra Jurak and Farhana Apon Dinca had a fun morning assisting with picking and packing orders as part of the charity's Good Food projects.
The depot is operated by a dedicated group of volunteers, including one with over 20 years' service, supported by a small number of staff. The BTO team heard inspiring stories of volunteers whose work at the project had helped them to rebuild their confidence after traumatic events, and who had then been able to return to paid employment.
The food stock comes in from supermarkets and other suppliers. Local charities and projects are able to submit orders online from whatever happens to be available.
Will Cole, dispute resolution partner, said: "I really enjoyed the opportunity to work with BTO colleagues doing something different from our usual day-to-day work. We were all focussed on the challenge of getting the picking and sorting of the different items exactly right and I think by the end we were getting pretty efficient. It was satisfying seeing the labels going on the stacks of goods we had made up, marking them as destined for various worthy projects across the Lothians."
Farhana Apon Dinca, office services manager in BTO's Edinburgh office, commented: "I think we don't realise how much good food is being put to waste, due to the commercialism of how food should look. My takeaway was that food is our basic necessity and we should treat it with respect and not waste it."
Shelagh Fairbairn, legal secretary, added: "It was a really different and fun experience for me. Sam, our host, was very welcoming and friendly, as was every volunteer we had the pleasure of meeting and working with.
"I think we worked incredibly well as a team. What gratified me personally was seeing perfectly good food go to good causes. Even the stuff that becomes unfit for human consumption then goes off to a bird sanctuary with which Cyrenians is affiliated, so absolutely nothing goes to waste."