BTO appoints partners in Glasgow and Edinburgh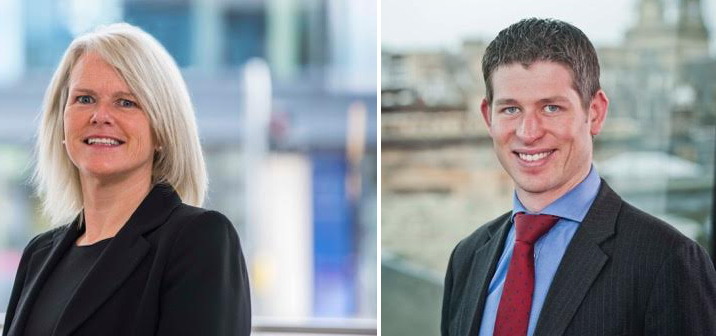 BTO Solicitors LLP has announced changes to its senior team.
Due to increasing client demand in its trusts, estates and tax planning department, the firm has taken the decision to have partner led teams in both Glasgow and Edinburgh and has appointed as partners Ross Brown and Lynn Melville.
Mr Brown completed his traineeship with BTO in 2009, returned to the firm in 2012 and is based primarily in the Glasgow office. He specialises in wills, trusts and tax planning. He is a member of the Society of Trust and Estate Practitioners (STEP), the worldwide professional association for practitioners dealing with family inheritance and succession planning.
Ms Melville was a partner in Thorntons Law LLP before joining BTO in 2016 and is based primarily in the Edinburgh office. She has a track record of over 20 years in the private client field and specialises in estate administration, powers of attorney and inheritance advice. She is also a member of STEP.
The firm has also announced that Tony Jones and Roddy Harrison will soon leave BTO to pursue careers with other firms.
Alan Borthwick, chairman of BTO, said: "We are delighted to announce the appointment of Lynn and Ross as partners, both of whom have demonstrated that they possess the skills, experience and ambition which will be invaluable in helping us to achieve our strategic aims for this area of our practice and for the wider business. We wish Tony and Roddy well in their new roles."