Brodies announces Edinburgh move to Capital Square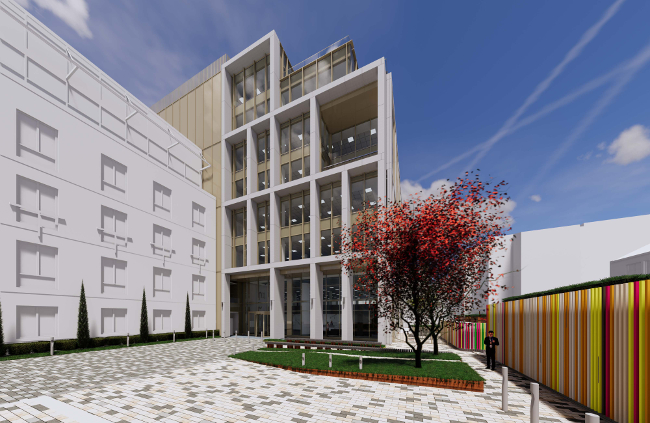 Brodies LLP has announced today that it has secured premises in one of Edinburgh's premier new office developments.
The firm will occupy the top three floors (five, six and seven) of the new Capital Square office complex, which is being constructed by BAM, in partnership with Hermes Investment Management, the £35.3 billion manager. The three floors will include office space and meeting facilities. It will have views to Fife, Edinburgh Castle, and to the Pentlands, with floors six and seven also featuring roof terraces.
With work well underway at the Morrison Street site, the building is due for completion in early summer 2020. After fitting out the new premises, Brodies plans to relocate all staff working from its Atholl Crescent and Capital House addresses to the new premises.
Brodies' managing partner, Nick Scott, said: "Ensuring that we can continue to provide our clients with the environment, as well as the quality of service, that they have grown to expect from our firm is fundamental. Our investment in these new premises underpins that.
"Moving to Capital Square will allow us to continue to build on those things that our clients value, including our extensive seminar programme. This new building will be a great place for clients to meet and work with our colleagues, and for us to host client events.
"It is also essential that our colleagues benefit from a working environment that affords them the very best in modern working practices, consistent with the new offices we have secured in Aberdeen and Glasgow in recent years.
"The move will also echo the commitments we have made to sustainability in those locations. Moving to Capital Square will enable us to work more collaboratively with colleagues and clients alike, as well as providing premises that will support our future strategic plans."