British justice with Chinese characteristics no more as Lords Reed and Hodge resign from Hong Kong court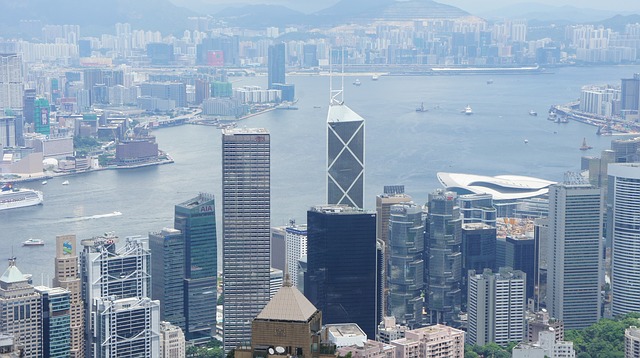 President of the Supreme Court Lord Reed has resigned as a judge of the Hong Kong Court of Final Appeal a day before he is due to deliver a lecture in Edinburgh on human rights.
Lord Reed, who has submitted his resignation along with Lord Hodge, said that he has been "closely monitoring and assessing developments in Hong Kong" and that their position has become "increasingly finely balanced" since the introduction of the Hong Kong national security law last year.
It was agreed at the time of the Handover of Hong Kong in 1997 that the House of Lords would provide two sitting law lords for the new Hong Kong Court of Final Appeal. That practice was maintained following the establishment of the Supreme Court in 2009. Today's resignations bring it to an end.
Lord Reed said: "The courts in Hong Kong continue to be internationally respected for their commitment to the rule of law. Nevertheless, I have concluded, in agreement with the government, that the judges of the Supreme Court cannot continue to sit in Hong Kong without appearing to endorse an administration which has departed from values of political freedom, and freedom of expression, to which the Justices of the Supreme Court are deeply committed.
"Lord Hodge and I have accordingly submitted our resignations as non-permanent judges of the HKCFA with immediate effect."
Former judges Lord Sumption, Lord Hoffman, Lord Neuberger, Lord Walker, Lord Collins and Lord Phillips remain non-permanent members of the court.
Sir Malcolm Rifkind QC, who as foreign secretary oversaw the final negotiations with China before the Handover, told Scottish Legal News: "It was for the judges to decide whether the rule of law has been so far eroded in Hong Kong that they could not carry out their functions properly.
"It must be for each judge to decide but my personal view is that Lord Reed and Lord Hodge have reached the right decision."
Foreign Secretary Liz Truss said: "We have seen a systematic erosion of liberty and democracy in Hong Kong. Since the National Security Law was imposed, authorities have cracked down on free speech, the free press and free association.
"The situation has reached a tipping point where it is no longer tenable for British judges to sit on Hong Kong's leading court, and would risk legitimising oppression.
"I welcome and wholeheartedly support the decision to withdraw British judges from the court."
Dr Stephen Thomson, senior lecturer at the ANU College of Law, The Australian National University, who worked in Hong Kong for eight years and is an expert in Hong Kong public law told SLN the resignations were "further evidence of confidence in Hong Kong's rule of law credentials ebbing away".
Dr Thomson, who is also an Edinburgh University graduate and authority on the nobile officium, added: "There comes a point at which the threshold is crossed between remaining in the system to do what one can to uphold the rule of law, and being seen to endorse by association a system that is increasingly at odds with it. Evidently their lordships felt that this time had come."
Last month a court relied on ruling by judges including Lord Reed to jail a member of the territory's parliament. Fernando Cheung, 64, a former Labour Party member of the Hong Kong legislative council (LegCo), was imprisoned for three weeks over a 45-minute anti-Beijing chant he delivered in 2020.