Bring child convention into Scots law and don't delay, says Faculty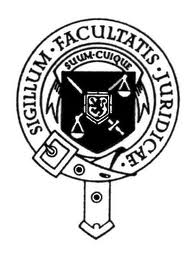 Support has been given by the Faculty of Advocates to adopting the United Nations Convention on the Rights of the Child (UNCRC) into Scots law – and for it to be done sooner rather than later.
In response to a Scottish government consultation on incorporating the UNCRC into domestic law, the Faculty said that incorporation would not be straightforward but "should result in a more effective framework for children's rights than is currently the case."
It added: "Incorporation of UNCRC is capable of ensuring that children have effective rights in matters of public provision, such as the right to an adequate standard of living and rights in terms of health care, social security and education."
One suggestion has been that incorporation of the UNCRC should await the development of a statutory human rights framework for Scotland. The Faculty disagreed.
It said: "We see no reason to delay any proposed legislation relating to UNCRC…There would be benefits to advancing with the UNCRC as it is a well-recognised and respected instrument, aspects of which have already been incorporated on a piecemeal basis.
"There may be benefits to making this Convention a trailblazer for any future wider framework."
The Faculty suggested that the Commissioner for Children and Young People in Scotland should be able to raise general compliance issues in court.
"In child cases, it is not desirable to wait for a child victim before a challenge can be brought by, or on behalf of, that child. There should be provisions to allow the Commissioner to bring challenges in advance of any harmful effect of legislation…" the Faculty stated.