Blackadders to raise vital funds for Ninewells Hospital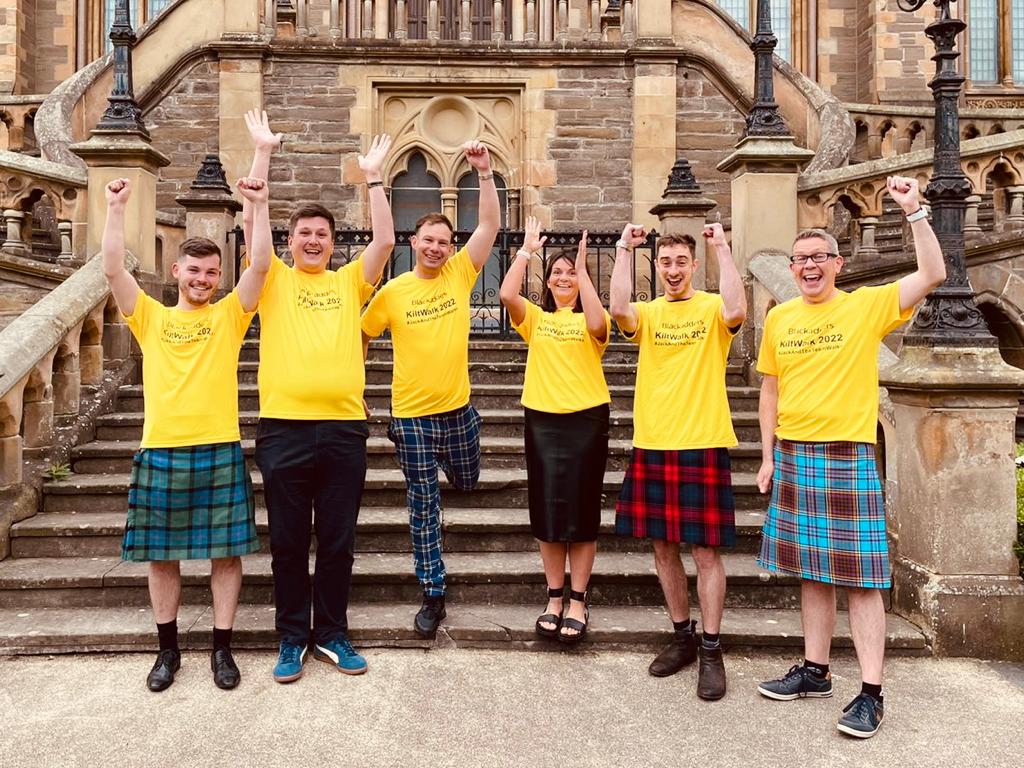 Blackadders' employment team are donning their kilts and walking 26 miles to raise vital funds for Ninewells Hospital in Dundee.
Jack Boyle, employment law solicitor at the firm, will forever be indebted to the staff at the Ninewells Hospital Neonatal Intensive Care Unit (NICU). In 2018, his son Harry was born five weeks early. He encountered some difficulty with a blood incompatibility, sepsis and a bleed on the brain. As a result, he needed emergency treatment for three weeks in the NICU.
Throughout this very difficult time, Jack and his family were amazed at the level of care and support offered by the fantastic NICU staff who worked tirelessly to help Harry. Harry is nearly five now and thankfully made a good recovery in no small part down to the dedication, professionalism and compassion shown by the NICU staff.
As a very small gesture of his appreciation and gratitude, Jack has enlisted the support of his friendly colleagues from Blackadders to walk the Dundee Kiltwalk on 21 August 2022. Jack will be joined by six colleagues as they take on the Mighty Stride of 26 miles, all to raise funds for the NICU. There will be tartan. There will be canine companions. There may be tantrums (most likely from Jack when he gets tired).
Any messages of support, blister plasters, or sponsorship donations most gratefully received. You can view more details of the team page here.