Black Chambers welcomes Chris Miller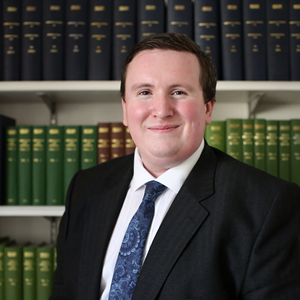 Black Chambers has welcomed Chris Miller to the stable.
Mr Miller called to the bar in 2020 and has developed a busy, diverse practice. While it is expected that this will continue, he hopes to strengthen his criminal practice, with appeal court work being of particular interest.
He is, however, equally comfortable accepting instructions in first instance matters.
Lee-Anne Black, practice manager, said: "Chris comes highly recommended to us both by agents and senior counsel so he is a very welcome addition to the stable at a time when the volume of criminal work is so great.
"His genuine enthusiasm for appellate work shone through during the application process and we look forward to helping his career at the Bar to flourish further."