Barry McKeown: Positive outlook for Scotland's property market in 2023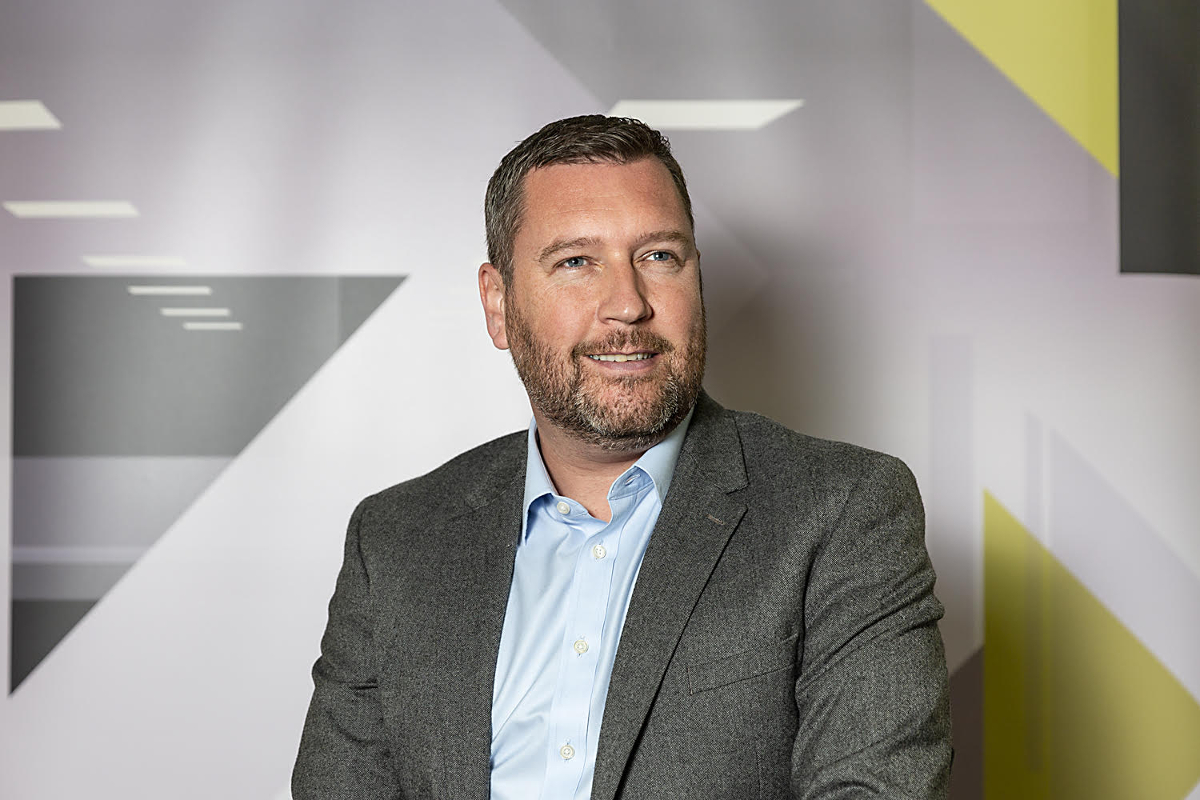 Politically and economically, 2022 was a tumultuous year. Despite an encouraging start, by the third quarter it was clear that Scotland's property sector was being impacted by spiralling inflation, soaring energy costs and increasing interest rates, writes Barry McKeown.
Yet, let me recall some positive highlights from 2022 before underlining why there's also scope for optimism in Scotland's property sector in the year ahead:
Haymarket Edinburgh, the £350 million first new Grade A office building in the capital for a number of years, achieved practical completion and is fully let. Developed by Qmile Group, Shoosmiths is among the new tenants at 1 Haymarket Square. Across the M8, HFD Group sold their flagship new 315,000 square foot office development at 177 Bothwell Street in Glasgow for £215m – a sign of the confidence in Scotland's office sector. Investment activity across Scotland reached a four-year high in the half year to July 2022.
The Build-to-Rent (BTR) sector continued apace with strong development and investment figures across Scotland. Notably, Sigma Capital marked its first foray into the Scottish market with its single family housing BTR platform. On Edinburgh's Princes Street, the Johnnie Walker experience achieved 300,000 visitors in its first year – showing the power of experience-led retail. Shoosmiths' client Lush, the cosmetic retailer, also signed a new 15-year lease in Glasgow's "Golden Style Mile" and it also promises "an immersive retail and spa experience".
These are just some of the positive stories from 2022 to be celebrated. Nevertheless, it is anticipated that the publication of the latest economic data for the fourth quarter in 2022 will be sobering reading. So, what does the future hold for Scotland's real estate sector?
Few commentators would disagree that the "beds and sheds" sectors remain good long term prospects for growth across the UK and should be resilient throughout 2023. While house building may face further challenges due to mortgage availability and pricing, the BTR sector appears to be in rude health, despite an evolving policy landscape, including the impact of the government's intervention with its Cost of Living (Tenant Protection) (Scotland) Act 2022.
Equally, the purpose-built student accommodation (PBSA) sector should remain buoyant as post-pandemic student numbers rise, while supply continues to be constrained across all of Scotland's major university towns and cities. Significantly, our expert PBSA sector team is currently working on major development projects for clients such as Watkin Jones and Robertson Property.
The investment side of the residential sector remains an interesting hedge against inflation, as rent increases tend to balance out operational cost increases over a defined period. So, if inflationary pressures continue into 2024, we may see more money flowing into residential assets from other more traditionally, commercially focused investors.
While the "sheds" market has been buoyant throughout Covid, the logistics sector may experience challenges if the economic pressures on household spending remain – constraining demand for online sales. Although there is evidence of a levelling out of construction costs across the market, this may impact on speculative development in the "big shed" sector. In that case, pre-lets may be the only option. Notably, Tritax is current developing a 500,000 sq ft storage and distribution shed, pre-let to Glasgow-based publisher Harper Collins near the M80/M8 junction.
As energy prices continue to bite, we may also see an increased focus on large-scale multi sector development projects. For example, projects tying renewable energy generation to storage capability and end users like data centres and vertical farms, which can directly utilise the power and heat. Vertical farming is yet to fully penetrate the UK property sector, or the end consumer market and it is expected to grow over the next decade so it may be one to watch in 2023.
There's also the announcement of two successful bids for Scotland's green freeports – enabling transformational large-scale investment and development within the zones. While the coming months will present hurdles, there's good reason for optimism. I believe opportunities will always arise for those in Scotland's property sector that have the imagination and drive to thrive and I'm looking forward to another interesting year.

Barry McKeown is a partner at Shoosmiths. This article first appeared in The Scotsman.