Barney Ross elected Clerk of Faculty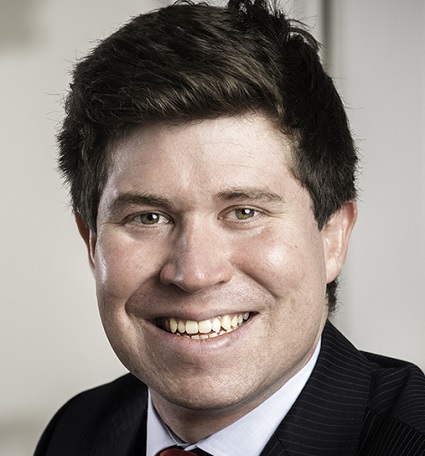 Barney Ross has been elected Clerk of Faculty following a six-way contest.
Mr Ross succeeds Richard Pugh KC, who has stepped down after three-and-a-half years in office.
"I feel immensely honoured to have been elected as Clerk of Faculty and grateful for the support of my friends and colleagues," said Mr Ross. "I look forward to getting started in the new role and, in particular, contributing to the Faculty's work in encouraging aspiring advocates from a diversity of backgrounds to consider a career at the bar," he added.
He was formally introduced by the Treasurer of Faculty, Ruth Crawford KC, at a specially-convened Faculty meeting yesterday. Miss Crawford said she was heartened by how many candidates had chosen to stand for election and at the strong participation of Faculty members in the voting process.
Miss Crawford congratulated Mr Ross on his election on behalf of the Faculty and said: "I look forward to the contribution you will make to Faculty in the years ahead."
"We were lucky to have six fantastic candidates stand for election, which meant Barney faced strong competition as all of them were very worthy of being Clerk. I wish Barney all the best in his new role," said the Dean of Faculty, Roddy Dunlop KC.
"I would also like to extend my gratitude to the outgoing Clerk, Richard Pugh KC, for his dedication to the role and his conspicuous helpfulness over the last three and a half years."
Mr Ross is an experienced junior counsel with a broad practice encompassing reparation, clinical negligence and criminal law. Before calling to the bar in 2013, he worked as a procurator fiscal depute at Glasgow Sheriff Court. He has served as a tutor on the diploma in professional legal practice at the universities of Edinburgh and Glasgow.