Balfour+Manson pledges to train staff as dementia friends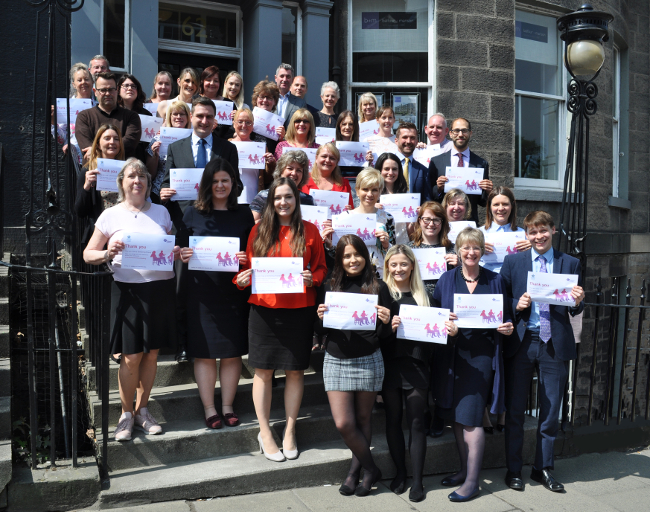 Balfour+Manson has committed to put every one of its 134 staff through a training programme to become Dementia Friends.
The firm is marking Dementia Awareness Week, which runs from June 4-10, with the pledge to ensure all employees receive the training, which is provided by Alzheimer Scotland.
Elaine Motion, executive chairman of the firm, said: "We have a lot of clients who either have dementia or have family members with dementia and our Client Welfare Team provides excellent services to both, alongside our legal team.
"We take dementia and its ramifications seriously, and we are committed to ensuring that our staff have a good level of awareness of how best to deal with the issues that people living with dementia face. This is a mainstay of what we do as a firm, and will only expand as demographics continue to change and more people are being diagnosed and living longer with dementia."
Research suggests 1 in 3 babies born in 2015 will go on to develop dementia in their lifetime.
A spokesperson for Alzheimer Scotland said: "As we mark Dementia Awareness Week 2018, Alzheimer Scotland is delighted that so many individuals, groups and companies have committed to improving their understanding of the little things we can all do to help people with dementia. We now have 60,000 Dementia Friends across Scotland – a fantastic achievement!"