ASPC relocates to prime Holburn Junction location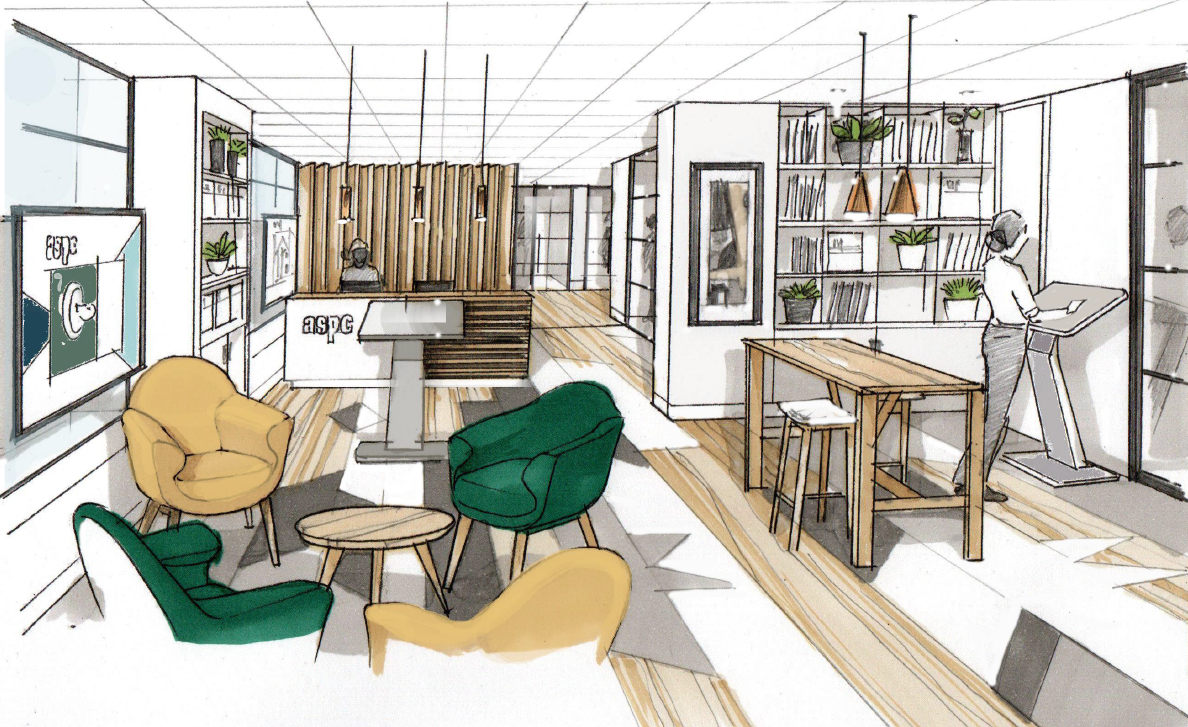 Aberdeen Solicitors Property Centre (ASPC) is set to take up new flagship premises in the city, in a move that will see a former bank on the corner of Holburn Street and Alford Place transformed into a one-stop shop for people thinking of buying or selling homes in the city.
The property marketing organisation has secured 2,870 sq. ft. of new space at 2-10 Holburn Street over two floors and will relocate from its current home at Chapel Street this spring. Knight Frank acted for ASPC, while Ryden represented the landlord on the deal.
While the existing ASPC site was selected in the 1970s and designed to showcase paper schedules of up to 7,500 properties, the new hub will reflect the organisation's increasingly digital presence and its role as a go-to for buying and selling advice.
As well as large display screens showcasing homes for sale and rent, the centre will have space for people to meet on a one-to-one basis with a range of property experts including solicitors and styling professionals. It will also have a dedicated space for hosting online events, covering topics such as preparing for surveys, property photography and tips for first-time buyers.
ASPC said it wants to create a welcoming and relaxed environment for people to benefit from the advice and guidance it can offer on matters related to buying, selling or renting property.
John MacRae, chairman of ASPC, said: "Having a city centre flagship office to support the success of the ASPC online platform is really important and the new location is ideally positioned at the busy west end of Union Street. We will remain close by to many of the solicitors' firms that we work with and neighbouring offices such as the Silver Fin, The Capitol and Union Plaza are increasingly making it a bustling part of town.
"The former bank building at Holburn Junction is a well-known spot, and our ambition is to turn it into a popular hub for buyers and sellers to come to get the help they need. ASPC started in a building on the corner of Alford Lane and Holburn Street, so in some ways, we are coming home.
"Aberdeen's housing market is unique in the sense that it tends to buck national trends and is instead closely linked to the local economy and oil prices, so it can be incredibly valuable to have advice from experts in the area. With decommissioning set to become a major focus over the next decades, we expect the city and shire to remain busy places for buying and selling property."
Matthew Park, partner at Knight Frank Aberdeen, added: "ASPC is an Aberdeen institution and was the first property centre of its kind when it began more than 50 years ago. The website is the go-to for residential properties in the north east and it will be great to see the digital side complemented with a dedicated advice hub. Positioned on a main thoroughfare, the new location is in a prominent spot and, combined with a modern fit-out, will provide the flexible, quality space that ASPC needs to support its customers in the future."