Annie Mauger-Thompson to lead community safeguarding charity Sacro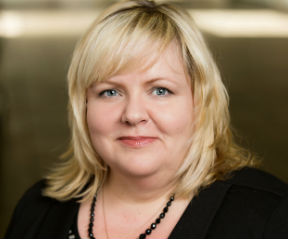 Community safeguarding charity Sacro has announced the appointment of Annie Mauger-Thompson as its new chief executive.
Ms Mauger-Thompson, who was replaced as national director for CIH Scotland by Callum Chomczuk in September 2018, joins the organisation after stints as an interim chief executive with Acosvo and as interim chief executive for Inverclyde CVS.
She takes over from Tom Halpin who has been with Sacro for 10 years.
Annie said: "Tom and his team do incredible work to change people's lives and build safer communities. I am looking forward to making sure that continues to happen, working in partnership with government, public and third sector bodies locally and nationally to deliver outcomes that prevent and reduce offending and keep people safer.
"Sacro is all about people centred services and I believe passionately that this is the way to change things for the better."
Tom Halpin added: "I am delighted to welcome Annie and truly wish everyone associated with Sacro continued success under her leadership. I am confident that the strengths and experiences Annie now brings will serve Sacro well going forward."