Andrew Stevenson: Government is 'fickle' about lay participation in law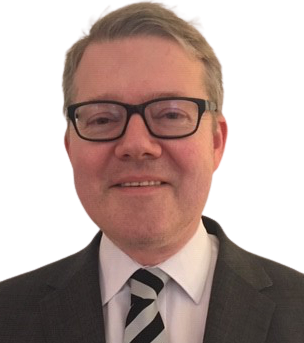 The Scottish government is careful to limit the public's participation in the legal system so as not to frustrate its own ends, suggests Andrew Stevenson.
In the preface to his 1906 satire The Doctor's Dilemma, George Bernard Shaw launched a coruscating attack on the medical profession as it then existed, operating as a private business. The preface deals amongst many things with how doctors conspire to cover up their mistakes with a mantle of "omniscience and omnipotence".
Under a heading Why Doctors do not Differ, Shaw opined that "no doctor dare accuse another of malpractice" and he widened this observation scathingly across other professions, including the legal, famously stating that "they are all conspiracies against the laity".
Shaw deployed hyperbole, but did reflect a view, still prevalent, that professions are rapacious, complacent, arrogant, reactionary, insular, self-serving and out to diddle the public. This cynical view was never sound, even in Edwardian times. It was recognised a century later, however, that a way of thwarting any such Shavian conspiracies or the perception of them is to integrate the laity into the regulation and administration of those professions. The General Medical Council and NHS Boards include many laypersons.
Equally, the laity abounds in the membership of many bodies with power and influence over those in the legal profession. The Law Society of Scotland, Scottish Legal Complaints Commission, Scottish Solicitors Discipline Tribunal, Judicial Appointments Board for Scotland and Scottish Legal Aid Board all feature a heavy contingent of lay members.
A healthy balance of lawyers and laity is sensible, just as society benefits by the involvement of laity in the criminal justice system through juries and by lay justices. Childrens' Panels and numerous tribunals work well as a result of lay participation.
Nevertheless, this year has seen two proposals to limit or override lay participation in the legal system. The first has been contained in the Victims, Witnesses and Justice Reform (Scotland) Bill whereby the Scottish government seeks to anglicise all juries by reducing their membership to a dozen and removing their power to choose to return a 'not proven' verdict in any case. More drastic by far, however, is to abolish juries in all rape trials. This is because the masses are asses, having a belief in what are described as 'rape myths'. The laity is too prejudiced or stupid to be trusted with verdicts in such cases, it would seem. The public ought to feel offended by this slight.
The Regulation of Legal Services (Scotland) Bill seeks to enable the government directly to control the legal profession. It must be assumed the Scottish government takes as unflattering a view of the laity working within the current regulatory system as it does of those on rape trial juries. In proposing a new regulatory regime, it is implicit that the government considers that there is something broken and needing fixed. So here again we have politicians, not lawyers, seeking to disempower the laity.
The Scottish government has a somewhat fickle approach to the notion of lay participation in areas of law. It will readily appoint a lay person to enquire into matters such as legal aid or regulation of solicitors, trusting to the integrity and ability of that individual tasked with leading the exercise. Esther Roberton, whose influential report on regulation of the legal profession was commissioned by the Scottish Parliament and published in 2018, was chair of NHS 24. On the other hand the government appears to think little of the many lay individuals who comprise juries in rape trials and who participate in the regulation of Scottish lawyers.
Andrew Stevenson is secretary of the Scottish Law Agents Society. This article first appeared in The Scotsman.