And finally… on the bleat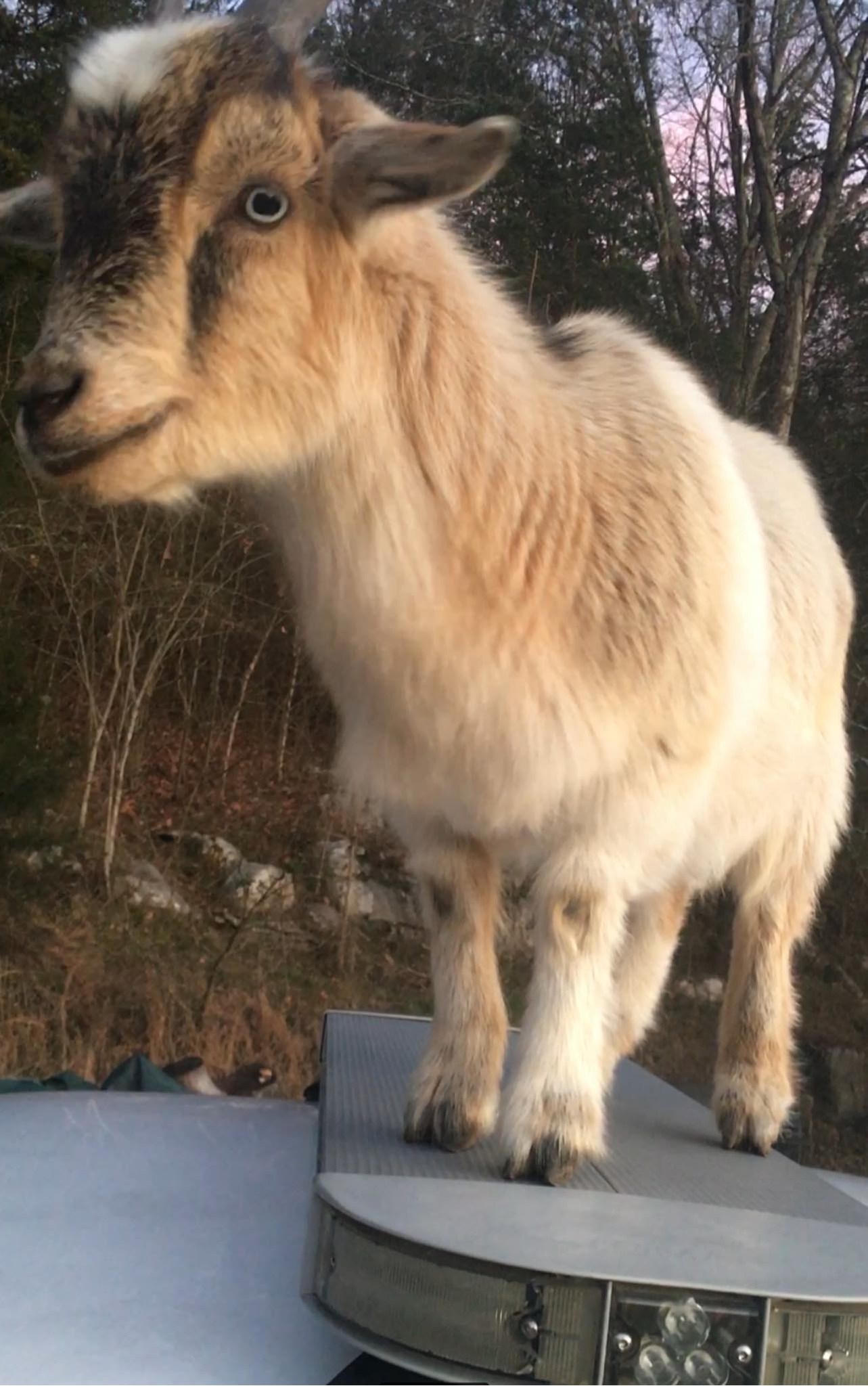 A police officer's video of the goats which took over his vehicle and started eating his paperwork has gone viral on social media.
The troublesome pair of goats invaded a car belonging to an officer with Madison County Sheriff's Office in Alabama.
The officer was serving civil documents "when he overheard something in his patrol car and was met by a couple of goats, one climbing into the open driver's side of his vehicle as well as one on the hood of his patrol vehicle", the office said on Facebook.
The animals "clamoured around inside the vehicle while munching on some paperwork".
The sheriff's office said the embarrassed officer in question "has been serving the citizens of Madison County for about 40 years and is considered one of our G.O.A.T deputies".