Ampersand Advocates welcomes new calls including youngest advocate in Scotland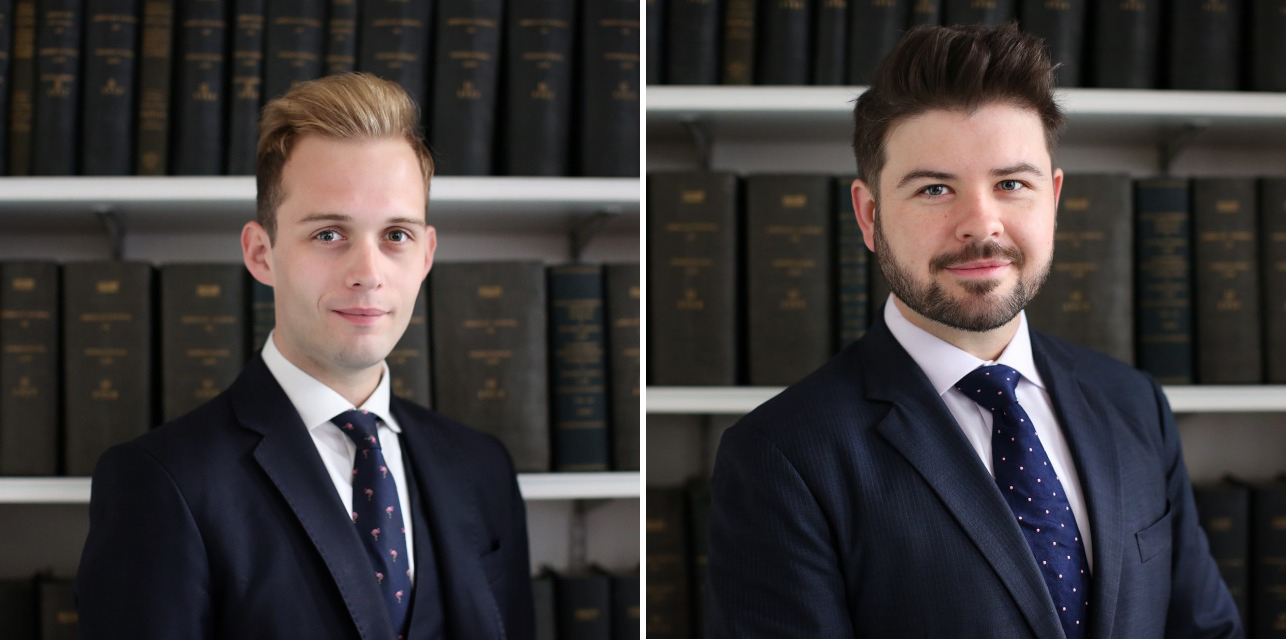 Ampersand is delighted to welcome Shane Dundas and Michael Way to the stable, who both called to the bar on Friday.
Mr Dundas calls to the bar as the youngest advocate in Scotland, having completed his traineeship with one of Scotland's leading litigation firms. He has experience in the areas of professional liability, commercial litigation, personal injury and industrial disease.
He has appeared regularly in the Sheriff Court, having conducted several proofs and debates. During devilling, he built upon his experience in these areas, as well as gaining exposure to clinical negligence, professional regulation and public law issues.
Mr Dundas has a particular interest in professional (including clinical) liability, commercial law, information technology and media law. He completed his LLB and Diploma in Professional Legal Practice at the University of Edinburgh, where he was president of the University of Edinburgh Mooting Society.
Mr Way's principal areas of interest are in public & administrative law, civil liberties/human rights, and commercial disputes. He was the Faculty Scholar 2018/19. After spending several years as a performer in the music industry, he trained with one of Scotland's leading commercial law firms. He undertook litigation seats with the public law and regulatory team and business dispute and asset recovery team, as well as a corporate & commercial seat.
Mr Way also spent six months on secondment to the Scottish Government Legal Directorate's Criminal Justice, Police and Fire team where he gained experience advising Scottish government policy teams on legal/legislative competence matters across a range of criminal justice issues.
During the devilling course, Mr Way won the Mike Jones Excellence in Advocacy prize and has been involved in a wide range of work including immigration, civil liberties, proceeds of crime, criminal appeals, housing, planning, procurement, professional regulation/discipline and financial services disputes.
Ampersand's head clerk Alan Moffat said: "I am delighted that Shane and Michael have joined us. They both come with great reputations and high praise during their time on the devils course. Along with their experience and enthusiasm, I expect that they will both become valuable additions to the offering at Ampersand, providing solicitors with further options when considering which counsel to instruct."