Amanda Jones: Gender recognition bill will complicate rather than clarify the law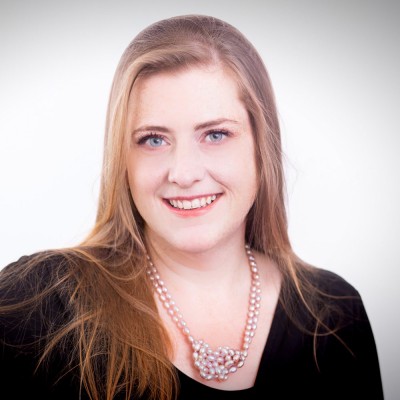 The Gender Recognition Reform (Scotland) Bill does not solve existing tensions (which remain unresolved in the courts) between the Gender Recognition Act 2004 (GRA) and the Equality Act 2010 ("the EqA"), writes barrister Amanda Jones.
The bill will introduce new conflicts with the EqA. The bill will also create a tangle of conflicts and anomalies between Scotland and the rest of the UK:
The EqA itself is a reserved matter; it cannot be amended or replaced by Scottish legislation;
The lawful sex of a person will be different in different parts of the UK; a person's legal change of sex in Scotland will not be recognised in England, Wales or Northern Ireland;
A Scottish GRC will be inferior to a UK one. People might well need to obtain both;
The proposed amendments do not solve the above issues.
Instead of clarifying the law, the bill will create constitutional and legal complications that will not benefit trans people, and which will inevitably generate litigation. Other than new legislation at Westminster, the only way to avoid this is by amending the bill to put beyond dispute that a Gender Recognition Certificate issued in Scotland is irrelevant for the purposes of the Equality Act.
For the avoidance of doubt?
The Gender Recognition Act 2004 sets out in sections 1-8 the process and terms on which a UK Gender Recognition Certificate can be issued; an applicant needs two doctors to attest to a diagnosis of gender dysphoria and to give details of any treatment undertaken. The applicant must supply two years' worth of evidence of "living in the acquired gender", and a Gender Recognition Panel decides if the criteria are met.
Section 9 sets out the consequences:
"Where a full gender recognition certificate is issued to a person, the person's gender becomes for all purposes the acquired gender (so that, if the acquired gender is the male gender, the person's sex becomes that of a man and, if it is the female gender, the person's sex becomes that of a woman)."
Does this apply to the Equality Act 2010? It is not clear. The wording of section 9 suggests it does, but real world logic suggests it doesn't. The Equality Act (EqA) protects people against sex discrimination and sexual harassment. Having a certificate saying you are the opposite sex does not mean other people or institutions that discriminate based on sex are going to respond to the piece of paper instead of reality. A trans person shouldn't lose straightforward protection against discrimination on grounds of their own sex because they have a GRC. Not should they cease to be a valid comparator of the opposite sex in someone else's sex discrimination or equal pay claim, or be entitled to access positive actions for members of the opposite sex.
The Scottish government is set to argue in court (against For Women Scotland) that a GRC issued under the existing law does change a person's sex for the purpose of the EqA. The EHRC also agree. Sex Matters has argued that it doesn't, or at least shouldn't, and is calling for the UK government to clarify this legislatively.
The Scottish government's Gender Recognition Reform (Scotland) Bill proposes to wedge a slew of amendments in between Section 8 and Section 9 setting out completely different, liberalised, terms and process for someone to obtain a GRC if they are born or ordinarily resident in Scotland.
This will sweep away the need for a diagnosis of gender dysphoria or to have lived in an acquired gender for two years. People will be able apply from as young as 16. But in the bill as introduced, Section 9, the "for all purposes" clause, will apply to holders of Scottish GRCs in the same way. As will Section 22 which provides for criminal penalties for anyone revealing information gained in an official capacity about a person's GRC status.
As Sex Matters has pointed out in a letter to MSPs this creates a problem. Equal opportunities is an area of reserved legislation. The Scottish government cannot change the EqA in Scotland, nor make legislation for the rest of the UK. The Scottish government has conceded that it is for the UK government to decide whether Scottish GRCs have any effect outside Scotland. But that creates a new problem. It establishes a two-tier system for GRCs; a UK GRC will have much greater effects and consequences than a Scottish one. It is unclear whether a person living in Scotland could obtain a full UK GRC instead of, or as well as, a Scottish one. A person born in Scotland but living in another part of the UK could obtain a Scottish GRC, but there would be little point in doing so, except to obtain a new birth certificate. A person living in Scotland might end up applying for two GRCs; this is bureaucratic and complicated.
For employers, service providers and legislators themselves it will become impossible to understand and use the words "man" and "woman" and concepts like "opposite-sex" and same-sex" if they mean something different for a person born in England, Wales or Northern Ireland to one born, or living, in, Scotland.
Amendments to the rescue?
Several amendments have been proposed to address this. Labour MSP Pam Duncan-Glancy has tabled the wording "for the avoidance of doubt, nothing in this Act modifies the Equality Act 2010".
Conservative MSP Rachael Hamilton has tabled something similar.
Does this solve the problem?
No. Pam Duncan-Glancy and Rachael Hamilton are right to see a need to clarify the relationship between the two Acts, but the approach each suggests still leaves unclear what Section 9 means. They could insert a better amendment into section 9t, such as:
"Subject to any further enactment, where a Gender Recognition Certificate had been issued by the Registrar General of Scotland, under Section 8 (C ), it does not affect the interpretation of any enactment or instrument which is a matter reserved to the UK government under Schedule 5 of The Scotland Act 1998. Nor does it have an impact on any law that applies to the UK, England, Wales or Northern Ireland, nor confer or remove functions exercisable otherwise than in or as regards Scotland."
That would be one way to clarify that a Scottish GRC has no effect on whether a person is defined as a man or a woman for the purposes of the Equality Act or any other reserved purpose. It would therefore avoid anyone with a Scottish GRC running the risk of being one sex under the Equality Act in Scotland, and the other in the rest of the UK or for any reserved function. It also makes explicit that a GRC issued by the Scottish government does not have the same effect across the UK as one issued by the UK government, unless and until further action is taken at Westminster.
It pushes the ball back into the UK government's court. The UK government would need to amend the GRA 2004 to declare whether a GRC issued in Scotland is recognised for the purpose of issuing a UK-wide GRC, which would then bring a person under the terms of Section 9 and Section 22, or whether it is a certificate that only has legal purposes which relate to devolved Scottish legislation.
Westminster lawmakers will doubtless be very cautious of conceding ground here, if they do not want to legislate for this approach for GRCs for the rest of the UK. They might note that James Morton, former director of Scottish Trans Alliance told MSPs in 2016 that, "By its design, the Scottish Parliament is easier for trans people to engage with and considers legislation in a slightly different way from the two-house system at Westminster. Scotland should lead the way and put down a blueprint, which will make it a lot easier for the government in England to legislate for England and Wales and get such a bill successfully through the House of Lords."
A petition, promoted by the organisation Sex Matters, is picking up steam calling on the government in Westminster to use its power under Section 23 of the GRA to amend the law to make clear that a GRC does not change a person's sex for the purposes of the Equality Act 2010 (or for any other Act where biological sex matters). For the EqA, that is what is most necessary "for the avoidance of doubt" – but the Scottish Parliament should refrain from causing even more confusion, for employers, service providers and Scottish GRC holders themselves, until such time as that happens.
Amanda Jones is a member of Great James Street Chambers