Alasdair Flett: Strathclyde Law Clinic needs volunteer solicitors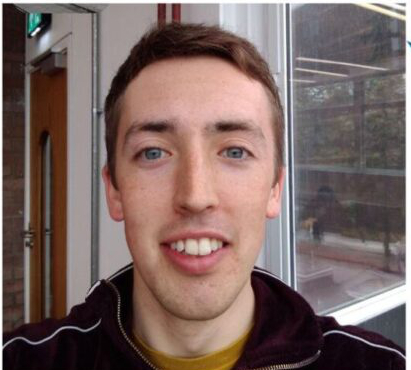 During Pro Bono Week UK, the University of Strathclyde Law Clinic is seeking to recruit new volunteer solicitors to help at its fortnightly Initial Advice Clinics.
What is an Initial Advice Clinic?
The Initial Advice Clinics, known internally as IACs, represent one of three advice streams provided by the student-led University of Strathclyde Law Clinic. They are a middle ground between full representation (for example, in simple procedure actions and Employment Tribunal claims) and our provision of researched bespoke written advice in response to email enquiries through our online project.
With the help of volunteer solicitors, every second Wednesday we can offer 30-minute appointments to clients whose legal issues either do not benefit from legal aid or for whom the cost of instructing a solicitor is financially prohibitive. Students lead the first part of this interview by "triaging" the client's problem by asking questions to tease out information that could hold significance for the solicitor's advice in the second part of the appointment.
Why volunteer at an Initial Advice Clinic?
My experience with the IACs has been highly educational and deeply rewarding. For anyone with an interest in social justice, it is an opportunity not only to witness first-hand the types of legal issues people are facing in today's economic conditions but also in some small part, even at an individual level, to do something about them.
A real positive demonstrated by the pandemic was people's willingness and desire to help in any way they could. Sadly much of this potentially productive spirit of solidarity was not mobilised and has been allowed to dissipate, channelled instead into a contactless, much more solipsistic conception of compassion.
Many volunteering drives respond to crises. Indeed, the first of the six themes of Pro Bono Week UK is "stepping forward when it matters", which may be interpreted as "when crisis calls". Several commentators have described our times as a state of "permacrisis". If that is the case, then the call to volunteer must be met not with a single step but a constant forward march. That is not to say that the pace must always be maintained, and it might be the case you will need to stand at ease for weeks, or even months on end, when duty calls in other areas of your life.
The reality is that gaps in legal provision continue to exist, despite the law applying to everyone. We don't live in an ideal world, and this means we need pro bono lawyers in the here and now. So, if you can spare a couple of hours, your dedication won't go to waste!
Law clinics and our 'permacrisis'
It is impossible to ignore the systemic failings that have resulted in pay rates repeatedly failing to match inflation and the ensuing inevitable generalised face-offs between employers and employees; the neglect on the part of successive governments to actively address the housing crisis, forcing people into exploitative tenancies, and exceedingly profitable energy companies squeezing consumers as far as they dare, largely without sanction.
Volunteering at an Initial Advice Clinic will, in all likelihood, have a negligible effect on the meta-crisis engulfing most sectors of the economy at the moment. It can, however, have an effect on an individual's personal crisis.
While the Employment Tribunal was established as a more accessible format for workers to resolve their disputes without the pressure of rigid and overly formal procedure, increased legalisation has meant self-representation has become a much more daunting prospect. Many of our cases arise from former or current employees concerned they will be denied redress because they don't know tribunal etiquette or worry about an abundance of strict rules. One 30-minute consultation with a volunteer can set their mind at ease and empower them to accurately present their case.
A tenant may be asked to move by their landlord at short notice; they won't be getting their deposit back, and the bathroom is full of unaddressed mould. The landlord gave her a two-page template agreement it looks like he took from the internet. The client feels she has no choice but to find somewhere else to live. She attends an IAC and realises she has rights and won't be forced to leave.
These are just two examples of the typical situations encountered at an IAC. The cost of living crisis is pushing more and more people into the position where paying for a solicitor is not feasible. That has the inevitable consequence of people not being empowered to enforce their rights and having their access to justice denied. Yet you can fight against this. Even if it feels like taking a hand chisel to a mountain made of diamond, with that chisel you can turn someone's personal crisis into clarity. You can have that transformative effect, and you need only give 30 minutes of your time.
How do I get involved?
The University of Strathclyde Law Clinic is currently seeking new volunteer solicitors to help at its fortnightly IACs. We particularly welcome solicitors who can advise on housing law relating to residential tenancies. Solicitors with expertise in employment law and consumer rights are also very welcome. If you can spare the time, we ask that you commit to one two-hour session per month, but if your are able to attend fortnightly we would not discourage more frequent participation.
If you are interested in volunteering, please contact Alasdair Flett for further information: alasdair.flett.2020@uni.strath.ac.uk.