Taxing times at the Faculty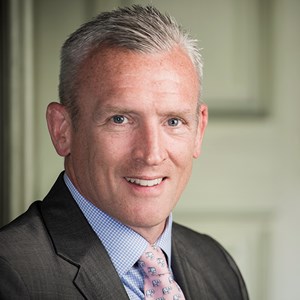 Dean of the Faculty of Advocates, Roddy Dunlop KC, has found himself embroiled in controversy after tweeting that he is considering moving to England to take advantage of lower taxation rates.
His comments followed last week's mini-budget which saw the higher rate of income tax in England and Wales reduced from 45 per cent to 40 per cent.
In Scotland, the top rate of income tax is 46 per cent. It applies to those who earn more than £150,000 a year.
Mr Dunlop tweeted: "I've lived in Scotland all my days. I love this place. I do not want to leave. But if there is this level of tax difference, I'd have to consider it. Northumberland is nice, apparently."
His comments were seized upon by the media and led to criticism of the Faculty of Advocates. Journalist Gerry Hassan drew attention to Mr Dunlop's tweet and wrote: "Just in case anyone thought the Scottish legal establishment was more enlightened & progressive here is the Dean of the Faculty of Advocates Roddy Dunlop. From the institution that gave us Gordon Jackson."
Several advocates, however, took issue with the suggestion that Mr Dunlop's views were reflective of the "Scottish legal establishment".
Kay Springham KC tweeted: "We don't all think that way. I'm happy to live in a country that supports public services the best it can, within the current financial arrangements."
Jonathan Mitchell KC responded: "I totally agree with Kay. It may not be obvious but [Roddy] tweets only as an individual, not as representing [the Faculty], and there's no reason to suppose he represents the majority view of advocates on this."
Angela Grahame KC said: "I hope that's true, but unless it's changed recently, his profile is 'The Dean of Faculty' so it would be understandable if the public took him to be speaking as the [Faculty] representative. This certainly does not represent my view & I agree with [Kay]."