Addleshaw Goddard launches search for high-growth tech businesses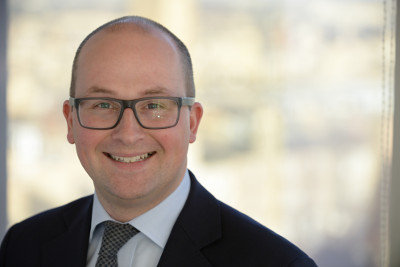 Addleshaw Goddard has launched its search for the best high-growth tech businesses to join its AG Elevate programme – an accelerator for those looking to scale up.
AG Elevate is a fast-track 10-month programme designed to advance tech businesses in all sectors of the economy through legal challenges that arise as they grow.
Since it launched in 2017, the programme has supported almost 50 high-growth businesses. Back in 2019, Edinburgh-based Amiqus was one of nine businesses selected to join AG Elevate and has since not looked back – it now counts the firm, which gave it the opportunity on AG Elevate, as one of its newest clients.
Callum Murray, CEO at Amiqus, said: "The Elevate programme provided us not only with invaluable support and insights but also a great peer cohort of other high growth companies based around the UK. Going full circle and now supporting Addleshaw Goddard with our software is of course the icing on the proverbial law tech cake."
Dave Anderson, co-lead of the AG Elevate programme and the Addleshaw Goddard partner who co-mentored Amiqus through the accelerator, said: "It's great to see another success story from the programme, and perhaps the first which we at AG have gone on to become a client of.
"Callum and the team have thrived and it's fantastic that AG Elevate has played a small part in their story.
"Our team of legal mentors have a comprehensive understanding of the priorities and potential obstacles that fast growing and scaling tech businesses encounter which provide substantial benefits to AG Elevate members beyond just legal input."
The application process for businesses that would like to be considered for the 2023 AG Elevate programme is open and can be found on the Addleshaw Goddard website.