Abertay project combats growing threat of romance fraud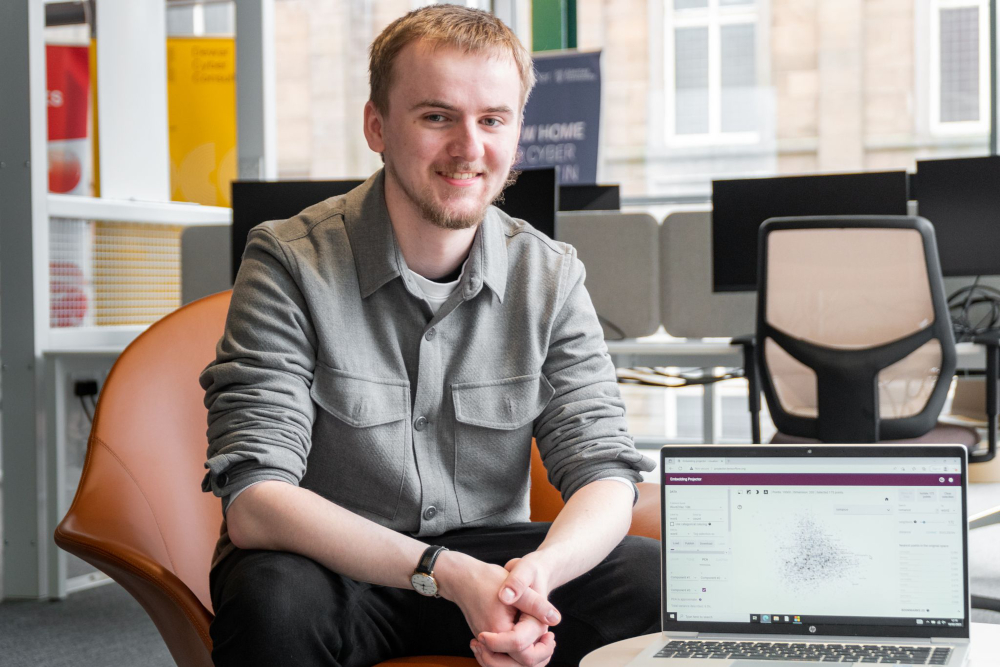 One of the most devastating and costly forms of cybercrime that is affecting thousands of people across the UK is being tackled through a research project at Abertay University.
Conducted by the project team, Dr Lynsay Shepherd, Dr Andrea Szymkowiak, Professor Graham Johnson and PhD student Marc Kydd from the School of Design and Informatics, the project involves the use of a tool to detect scammers who are using online dating platforms to defraud people.
Romance fraud involves fraudsters luring their victims into false relationships in order to steal their money or personal information.
New data from UK Finance reveals more than 7,000 people across the UK fell victim to this type of fraud between January 2020 and June 2022, with more than £65 million lost to scammers. However, the scale of the problem is thought to be much higher as cases often go unreported as people may be embarrassed or unaware they are being defrauded.
Despite its increasing frequency, progress has been slow in combatting romance fraud, with attempts to tackle the issue largely focusing on awareness-raising campaigns that people find difficult to translate into their own situations.
In contrast, Abertay's "Broken Hearts, Empty Accounts" project takes a technological approach with the new program spotting subtle cues in online conversations that can protect users before they are scammed.
Mr Kydd said: "Romance fraud is a particularly heinous cybercrime as it involves emotional attachment. Victims think they are falling in love when they are actually falling for a scam. It's that betrayal that makes this so devasting for the victim and can impact their ability to form trusting relationships in the future.
"We tend to see a spike in romance fraud around Valentine's Day as single people are more sensitive to the fact they are not in a relationship and are therefore more susceptible to falling for a romance scam. I'd encourage people using online dating platforms at this time of year to be especially vigilant and to avoid sending money to people they have met online."
Law enforcement and national cybersecurity partners are expected to be brought on board for the Abertay project, which is due to be completed by 2025.
Project supervisor Dr Lynsay Shepherd, lecturer in cybersecurity and human-computer interaction, said: "Marc and the project team have created a truly innovative project that utilises Abertay's world-renowned expertise in computing and cybersecurity. The project, when completed, has great potential to increase the chances of protecting dating platform users from romance fraud.
"I'm very pleased we are already in conversation with law enforcement who are very interested in the project – a testament to the quality and real-world application of the research undertaken at Abertay."