Aberdein Considine staff raise more than £50,000 for charity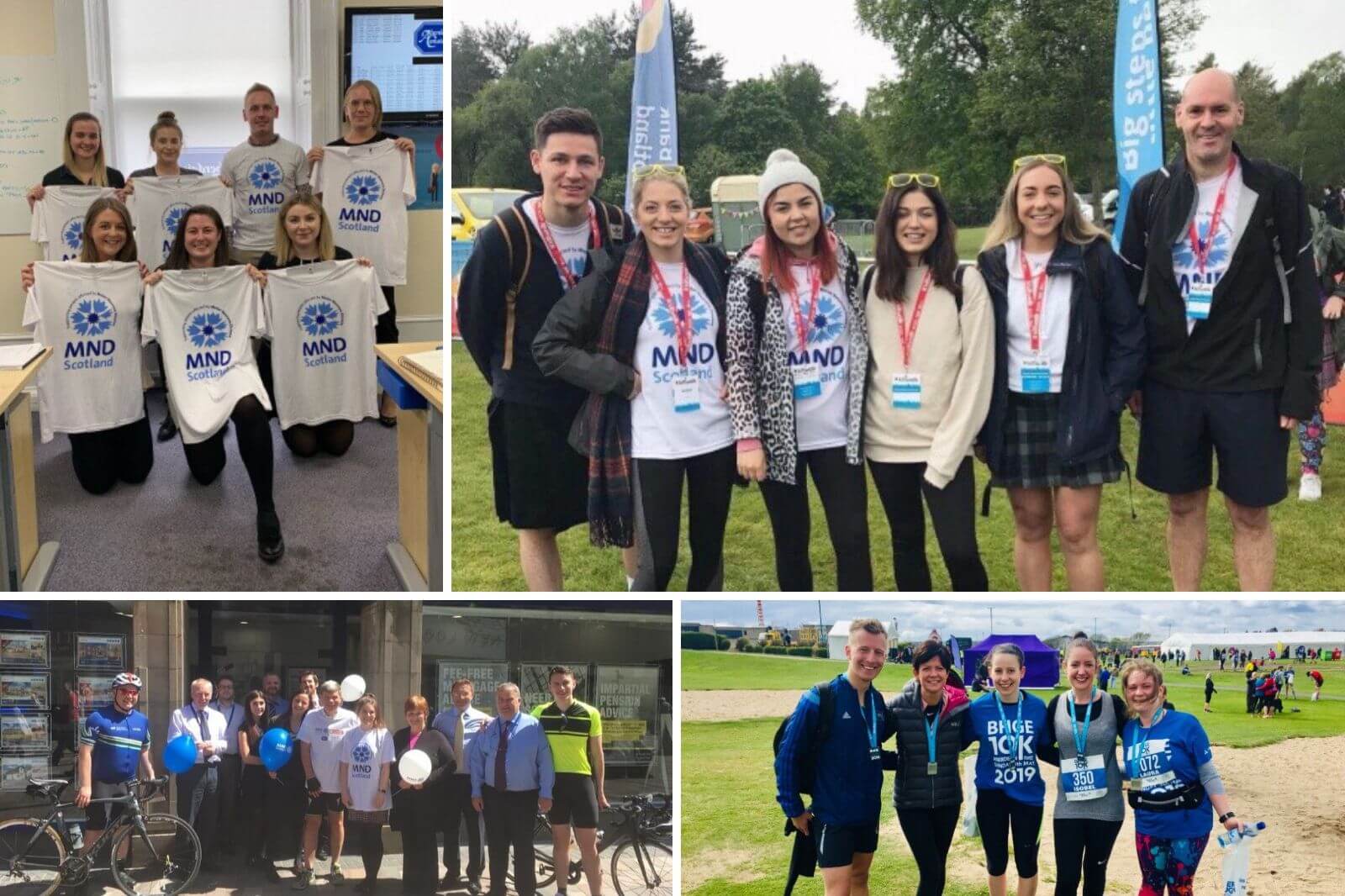 Aberdein Considine staff have handed over more than £50,000 to their chosen charities after a major year of fundraising.
A total of £53,862 was raised over the last 12 months which was split between the firm's national charity partner, MND Scotland, My Name'5 Doddie and a number of local charities supported by branches, from Aberdeen to Newcastle.
MND Scotland received £21,160, with £29,040 being raised for My Name'5 Doddie. Aberdein Considine was the maiden supporter of the My Name'5 Doddie Foundation which was set up by the inspirational Doddie Weir to improve the lives of those affected by Motor Neurone Disease.
The final event for My Name'5 Doddie involved a number of staff taking part in Dry January, when over £12,000 was raised.
Funds were also raised across the country for range of charities including Cavernoma Alliance UK.
Gavin Crowe, a partner in Glasgow undertook a charity cycle between all of the firm's branches, raising £4,662. Other events throughout the year included the Kiltwalk, various 10k races, Clan, Big Sleep Out, AberNecessities and Giving Tree Appeal.
Jacqueline Law, the firm's managing partner, said: "At Aberdein Considine, we know that being part of a community means much more than just having an office on a High Street.
"We work with community groups and charities across Scotland on various projects and initiatives that make a difference to people's lives.
"Thanks to the outstanding efforts of our staff throughout 2019, and more recently in 'Dry January', we have now raised close to £200,000 for good causes over the past few years."