Aberdein Considine appoints new mortgage operations director Kevin Gardiner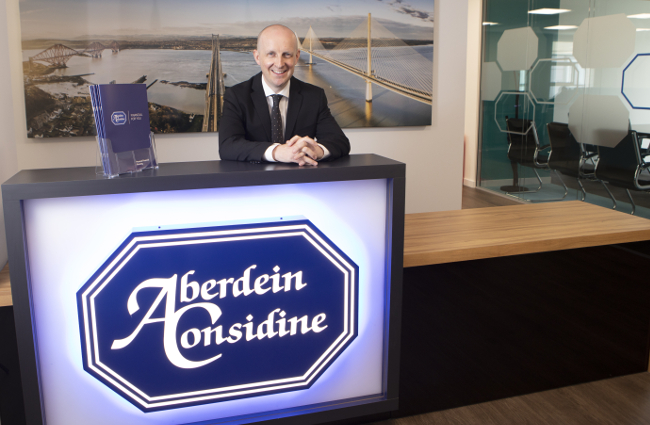 Aberdein Considine has appointed Kevin Gardiner as mortgage operations director.
Mr Gardiner, who brings over 20 years' experience in financial services, joins the firm from First Mortgage.
He will be based at the Aberdein Considine's new Edinburgh flagship office in Multrees Walk and his new role will see him take on overall responsibility for all mortgage operations and mortgage advisers across 20 offices.
Mr Gardiner is FPC and CEMAP qualified and he has developed an extensive knowledge of the mortgage and protection market during his career, which has included senior positions with Standard Life.
Allan Gardner, financial services director, Aberdein Considine said: "We're delighted to have someone of the calibre and experience of Kevin joining the firm. The provision of expert mortgage advice on the high street has become even more important following the closure of many bank branches and Kevin's appointment is a demonstration of our commitment to providing the highest standards of service at all times."
Mr Gardiner added: "It's a privilege to join Aberdein Considine at this exciting time. Getting a mortgage and buying a new home are two of the biggest decisions anyone will make and we're absolutely focused on making sure clients have access to the best independent advice.
"I'll be working closely with my estate agency and legal colleagues to ensure individuals and families across the country have access to face to face professional advice when they need it."