Aberdeen firm Laurie and Company open Aboyne branch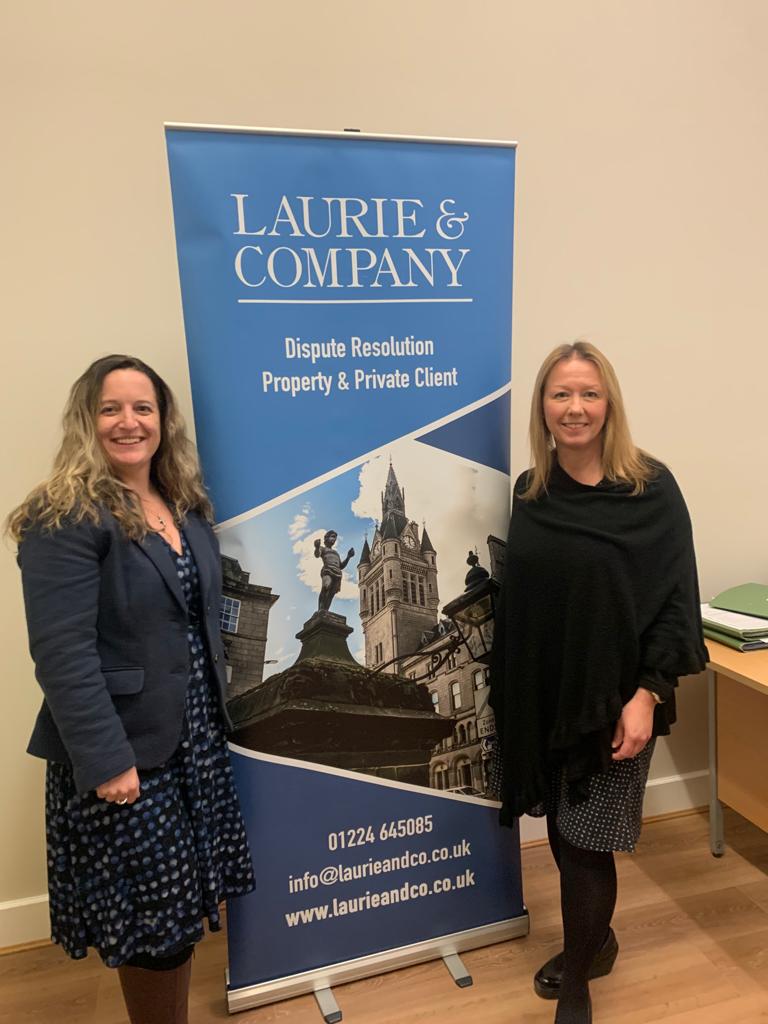 Solicitors and estate agents Laurie and Company have opened a new branch in Aboyne following the closure of law firm Campbell Connon.
Laurie and Company has three partners and 17 staff and a head office in Aberdeen, where managing partner Linda Fyffe is based. It also has a branch in Ballater run by senior associate Mary-Jay Morton.
The Aboyne branch will be headed up by senior associate Nicola Ewen, who said: "I am very excited about the opening of the office in Aboyne and look forward to working with new and existing clients."
Also in Aboyne is senior executry executive Kerry Hendrikson, a former employee of Campbell Connon and an English-qualified solicitor with more than 20 years' experience in private client work.
Ms Fyffe said: "Kerry intends to sit her Scottish bar exams this year, so she will become dual qualified in English and Scottish law. Mandy Cruickshank is also joining us as a legal secretary who will provide support to Kerry and Nicola. She is also a former employee of Campbell Connon and all three are local women living in and around Aboyne."
She added: "Our property team handle in excess of 600 conveyancing transactions a year which I think is a lot for a firm of our size!
"I think customers choose us as we can provide a friendly, personalised service at competitive prices. I think there is still a demand for smaller firms to handle clients' affairs where they feel they get more of a personal service.
"We also have extensive knowledge of the Aberdeen and Royal Deeside property markets."