2021 edition of Edinburgh Student Law Review published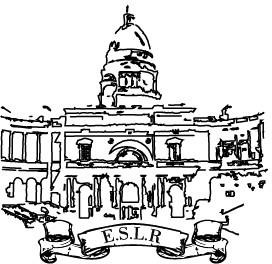 The latest edition of the Edinburgh Student Law Review has been published, featuring a guest article from Roman law expert Professor Paul du Plessis on the point of legal historical scholarship.
Other articles include:
Is good faith leaving a bad taste? The role of good faith in the transfer of corporeal property in Scots law, by Olivia Gemmell
"A workman that needeth not to be ashamed": Bona fides in specification, by Frank Gill
Recognising the human body and its biological and genetic material as property, by Paulina Pauliūnaitė
Does the protected characteristics framework properly accommodate perception based discrimination against minority groups? by Lillie Louise Teden
Co-editors-in-chief Jonathan Ainslie and Maya Sajeev write: "This year we have chosen to focus on the relationship between legal history and modern legal practice, as well as the role of fundamental concepts such as bona fides in Scots law.
"We are as always especially pleased to have received submissions from institutions around the UK and the world. We would like to thank all those who submitted to the ESLR this year and we hope that those who were not successful will consider submitting in future. We are extremely proud to have been part of the ESLR and we hope you enjoy this edition as much as we have enjoyed preparing it."