SYLA: networking skills session
---

---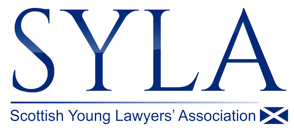 The Scottish Young Lawyers' Association (SYLA) is hosting an event on networking.
This session will run through the science behind networking (including online), and guide participants through creating a practical strategy to achieving the most from networking.
The speaker for the event is solicitor Iain Sim.
He teaches and coordinates various programmes for Strathclyde Law School and Strathclyde Business School and is the co-author of the textbook Commercial Awareness for Lawyers (Sweet & Maxwell).