Short term prison sentences of less than 12 months to be brought to an end
---
---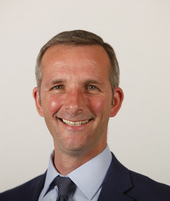 Short term prison sentences of less than 12 months will be brought to an end this year, Justice Secretary Humza Yousaf has announced.
New figures showed more than 1,000 people spent last Christmas in prison on such sentences.
The figures, provided by the Scottish Prison Service in response to a freedom of information request from the Scottish Liberal Democrats, show 1,022 prisoners out of a total prison population of 7,332 were on sentences of 12 months or less.
A Scottish government consultation on a presumption against sentences of twelve months or less closed over three years ago, with 85 per cent supporting extending the presumption to a year including HM Chief Inspector of Prisons, penal reform experts and the Liberal Democrats.
Liberal Democrat justice spokesman Liam McArthur said: "Last year over 1,000 people were behind bars at Christmas due to a short-term sentence. Rather than being given short spells in prison, such offenders would be better serving tough, community-based sentences.
"We know that 60 per cent of people given ineffective and disruptive short-term sentences re-offend within a year of release, whereas robust community-based sentences are far more successful and reduce the chance of more people becoming victims of crime. This way there's a benefit to individuals, families and, very importantly, communities. These are not soft options, but they do help preserve family links and limit the damage on dependent children.
"It is over a decade ago since the Prisons Commission concluded people on short-sentences are "more troubling than dangerous" and three years since the consultation on extending the presumption against short sentences closed. Responses were overwhelmingly in favour of this shift, with experts including HMIPS backing a new 12-month rule."
He added: "In her Programme for government the First Minister committed to taking these measures forward. However, it is now important that she holds her nerve and follows through on that promise.
"Scottish Liberal Democrats will continue to push for a long overdue common-sense overhaul of our prisons to ensure that justice is served and communities have a chance to rebuild."