Shadow Justice Secretary Jamie Greene gets 'stuck in' to new role
---

---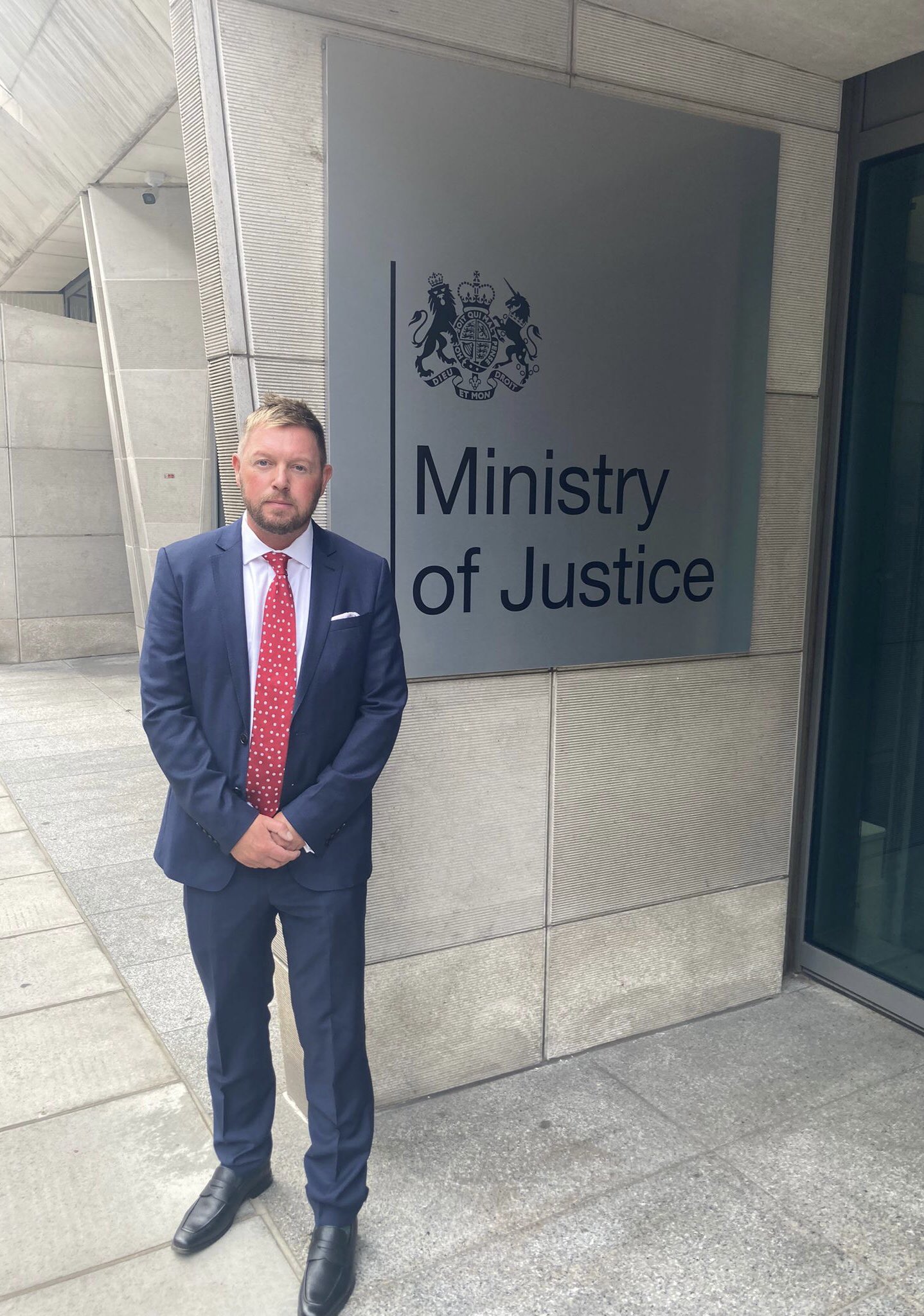 Shadow Justice Secretary Jamie Greene MSP has met with three of the top UK government and Scottish government justice officials to discuss a range of issues affecting the portfolio.
Mr Greene met the Lord Advocate, Dorothy Bain QC and Solicitor General, Ruth Charteris QC, at the Crown Office to discuss the backlog affecting Scotland's courts, retention in the legal sector, and his own upcoming Victims Bill, among other issues.
He also met with the UK Justice Secretary Robert Buckland QC MP at the Ministry of Justice in London to look at non-devolved and cross-border issues including tackling terrorism, digital crime and COP26.
Mr Greene, who recently assumed the post of shadow justice secretary said he had thoroughly enjoyed getting 'stuck in' to his new role and that he hoped to build on his relationships with those officials.
He said: "I was honoured to be appointed Shadow Justice Secretary, a role I am taking very seriously and getting truly stuck into – there is a lot at stake.
"In one week alone I met with three of the UK's top justice officials, discussing how the challenges facing the sector can be best addressed, but also where there are opportunities.
"This including looking at tacking the large courts backlog, defeating terrorism, increasing retention in the legal sector and ensuring that COP26 is a success from a policing perspective.
"I hope to build on my relationships with all of those I met and will continue to do what I can to help tackle the challenges facing the justice sector in Scotland.