Record number of calls received anonymously by charity Crimestoppers
---

---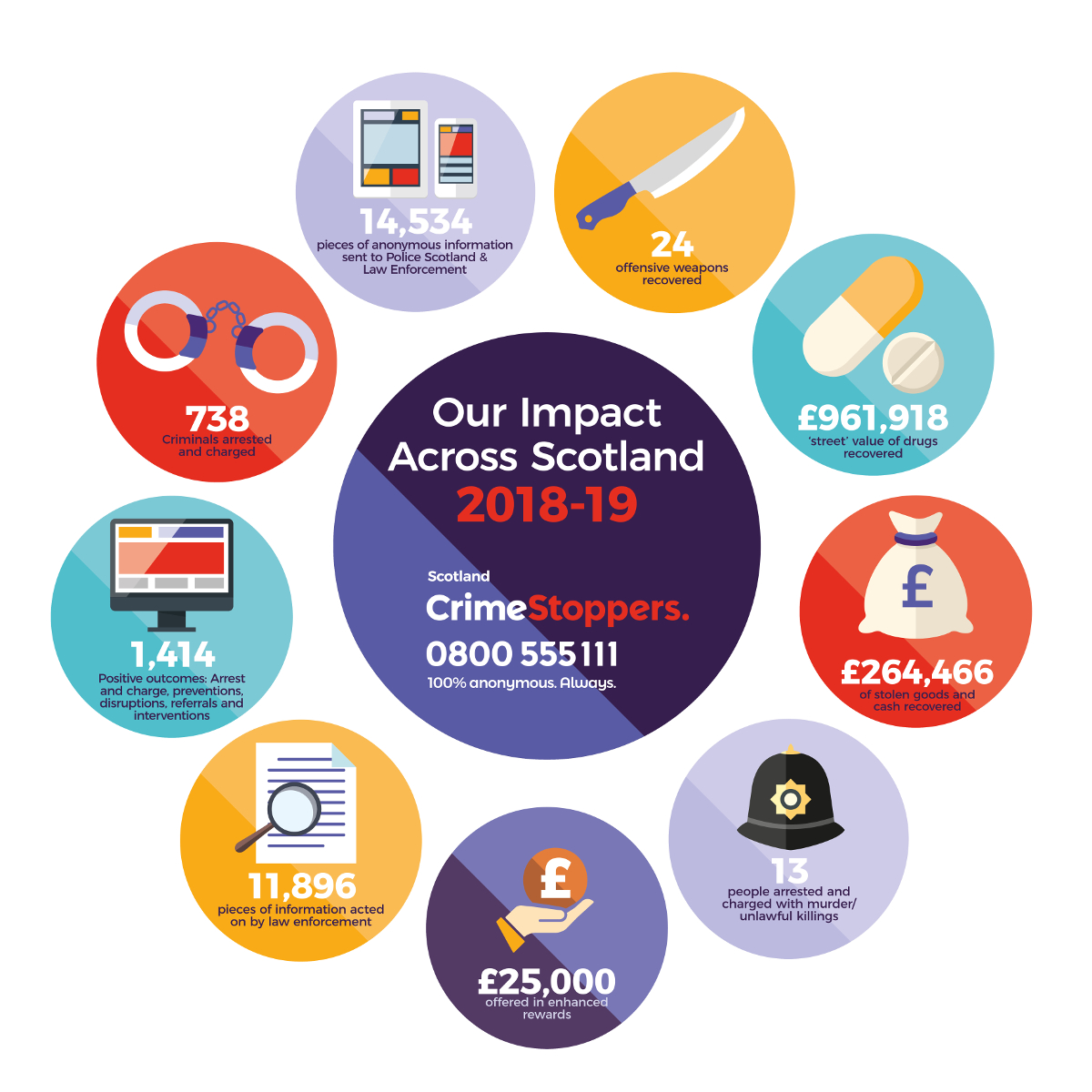 Independent charity Crimestoppers has received a record number of reports from across Scotland over the past year.

There has been a 6.3 per cent increase in anonymous tips sent to Police Scotland, to 14,534 and a 45 per cent increase over the past three years.
There was also a 39.5 per cent increase in arrests, to 738 while 13 people were arrested and charged with murder/unlawful killings.
Angela Parker, national manager for Crimestoppers Scotland, said: "This is an impressive increase that shows how people are putting their trust in our charity as a way to pass on crime information whilst remaining 100 per cent anonymous. Always.
"Often people are too scared or concerned to speak directly to the police, despite holding the key in terms of crime information. Our guarantee of anonymity means they can pass on information without fearing consequences. Their identity will never be known."
Community Safety minister Ash Denham said: "The Scottish government's vision is of a safe, just and resilient country where people can live their lives safe from crime and harm. We all have a part to play in making that vision a reality and I encourage anyone who witnesses a crime or has information about criminality in their community to report it.
"I'm pleased to see the number of reports to Crimestoppers reach a record high in the past 12 months. Crimestoppers has a crucial role in helping reduce crime by providing a unique service where people can pass on information 100 per cent anonymously. By using this service the public can help to prevent, detect and solve crime within their local community."