Presumption against short sentences extended to 12 months
---

---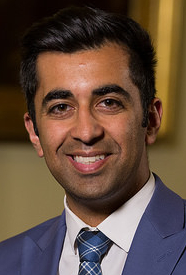 The presumption against short sentences has been extended to 12 months, after MSPs voted 83-26 in favour of the change.
The Scottish government cliams such sentences often disrupt factors that can help prevent offending, including family relationships, housing, employment and access to healthcare and support.
Around 90 per cent of women sent to prison are given a custodial sentence of a year or less, many of whom have experienced abuse, mental health and addiction problems.
The presumption is not a ban, and courts will still be able to impose prison sentences of 12 months or less. It aims to increase the use of other methods of both addressing offending and rehabilitation, such as Community Payback Orders (CPOs).
The change will apply to cases where the offence was committed on or after 4 July 2019.
Justice Secretary Humza Yousaf said: "The extension of the presumption against short sentences is crucial to ongoing work to support reintegration and rehabilitation, helping keep crime down and communities safe.
"We know from evidence and research that community-based interventions are more effective than disruptive short prison sentences. With such a high proportion of women prisoners serving custodial sentences of 12 months or less, this extension could have a significant impact on women in the justice system.
"This presumption is not a ban; it will encourage courts to consider alternatives to custody which can be more effective in rehabilitating individuals as they pay their debt to society. Impact will be monitored closely and there will always be serious crimes where it is decided in court that prison is the right option."
Bill Fitzpatrick, director of operations for Community Justice Scotland, said: "The extension of the presumption against short sentences demonstrates Scotland's commitment to change and is another welcome stride towards smart, effective, more robust justice.
"Evidence shows this extension, coupled with strategic support for local service providers and communities, could reduce offending – resulting in less victims of crime. Focusing on what works, rather than what has always been done, will help us on our journey to become the safest country in the world."