Order for Lifelong Restriction for beggar convicted of rape upheld by Criminal Appeal Court
---

---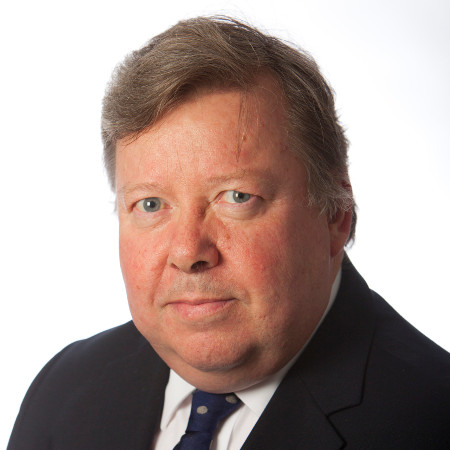 A beggar who was sentenced to an Order for Lifelong Restriction after being convicted of rape has had an appeal against his life sentence refused.
James Campbell, 32, who admitted raping a 57-year-old woman in Glasgow city centre in August 2018, argued that the sentencing judge should have imposed an alternative custodial sentence with post-release rehabilitation.
But the Appeal Court of the High Court of Justiciary ruled that the judge was "entitled" to form the view that the appellant was unlikely to engage with rehabilitation programmes and that he would still be a "risk" to the public even if released under supervision.
'Violent and prolonged attack'
The Lord Justice General, Lord Carloway, sitting with Lord Drummond Young and Lord Turnbull, heard that the appellant pled guilty at a continued preliminary hearing at the High Court in Glasgow in January 2019 to a charge of rape, contrary to sections 1 and 2 of the Sexual Offences (Scotland) Act 2009.
The incident, which took place in a lane between West Nile Street and Nelson Mandela Place, was caught on CCTV and also witnessed from a window of a neighbouring building by a solicitor, who phoned the police.
The appellant was effectively caught in the act of rape by police officers who attended the scene.
The sentencing judge, Lady Stacey, described the offence as a "violent and prolonged attack" on a vulnerable woman, who had initially approached him to ask if he was alright because she was concerned about his welfare.
The court was told that the appellant had an "extremely difficult upbringing", having been placed in foster care from a young age because of disruption and violence at home and thereafter much of his childhood was spent in residential settings.
The appellant attended special needs schools in Paisley, but was expelled because of "inappropriate sexual behaviour" with a female pupil.
When he was only 13 he was placed in the Lomond Unit, a specialist centre for the care of young persons with sexually problematic behaviours.
Although not convicted, at one point he acknowledged that he had raped a vulnerable younger girl in 2002, when he would have been about 15 years old.
The appellant was later referred to the Pathways Project, a specialist service dealing with sexually harmful behaviours and offending.
The appellant also developed a problem with "drug and alcohol abuse", including cocaine and heroin use.
He left school with no qualifications and only ever had one job, at Burger King, when was 18, but he was dismissed shortly after starting following an "altercation" with a customer.
Thereafter, his income came from begging on Buchanan Street, from which he made between £40 and £100 per day, which he spent on alcohol, food and drugs.
'Order for Lifelong Restriction'
The appellant had numerous previous convictions, including culpable and reckless conduct, various breaches of the peace, and assault and armed robbery, for which he was given an extended sentence, consisting of a 76-month custodial term with three years post-release supervision.
After being released on licence he was recalled to custody for breaching his licence conditions, which included failures to attend supervision appointments, and was eventually released at the end of his extended sentence in February 2017.
A risk assessment report noted the impact of the appellant's "adverse childhood experiences" (ACEs) and considered that he would be at "high risk" of reoffending sexually, unless he made substantial improvements in his approach to life in general, his relationships and any rehabilitation opportunities.
But the risk assessor concluded that the appellant presented a "medium risk", having observed that he appeared to have the "capacity and willingness" to engage in appropriate intervention, and therefore considered that measures short of an Order for Lifelong Restriction might be sufficient to minimise the risk of serious harm to others.
However, the sentencing judge determined that while intervention from psychological services in prison may assist the appellant, his history was such that it was likely that even on his release under supervision he would still present a "risk to the safety of the public".
The judge had "no confidence" that the appellant would change his lifestyle on release, and therefore imposed an OLR with a punishment part of three years.
The appellant appealed against his sentence, arguing that, based on the risk assessor's report, there was "reason to believe" that in-depth intervention programmes could target the consequences of the appellant's complex child trauma.
This was his first conviction for a sexual offence and while it was a serious offence, it was not one which would normally attract the imposition of an OLR.
It was argued that the sentencing judge had "erred" in determining that no custodial or post-release regime, short of an OLR, would have made a material impact on the appellant.
The absence of any previous in-depth interventions with the appellant meant that the judge could not have found that rehabilitation within a custodial setting would not have an affect upon him, it was submitted.
'Risk criteria'
However, the appeal judges ruled that the sentencing judge was entitled to conclude that the "risk criteria" for the imposition of an OLR had been met, having considered the risk posed by the appellant were he to have been made the subject of a fixed custodial term, including that in an extended sentence, on release from prison
Delivering the opinion of the court, the Lord Justice General said: "The judge did take into account what might be achieved, should the appellant be amenable to engaging with rehabilitation programmes (including whether he would be so amenable) and the effect of any post release supervision.
"The difficulty for the appellant is, first, that he is no longer a young man whose offending might be expected to decline as a result of any maturing of his general approach to life and, in particular, his offending. The prospects of him adopting a fresh attitude are limited.
"Secondly, the appellant has been the subject of several programmes in the past, some of them specific to sexual offending, including his time in the Lomond Unit and participation in the Pathways Project.
"In relation to whether the appellant would engage in future programmes or respond to supervision in the community, it is important to take note of his previous failures: to abide by his conditions of release, when the custodial element of his extended sentence had expired; to attend his adult services sessions; and to respond satisfactorily to post recall programmes."
"In these circumstances," Lord Carloway added, "the sentencing judge was entitled to form the view that it was unlikely that the appellant would either engage with rehabilitation programmes or, if he did, that he would respond positively to them.
"The judge was equally entitled to the view, given the appellant's age, that the risk he would pose on release from a determinate sentence would be the same as that which he posed at the time of sentencing. That risk was amply illustrated by the nature of the offence itself."
© Scottish Legal News Ltd 2021