Nine solicitors granted extended rights of audience
---

---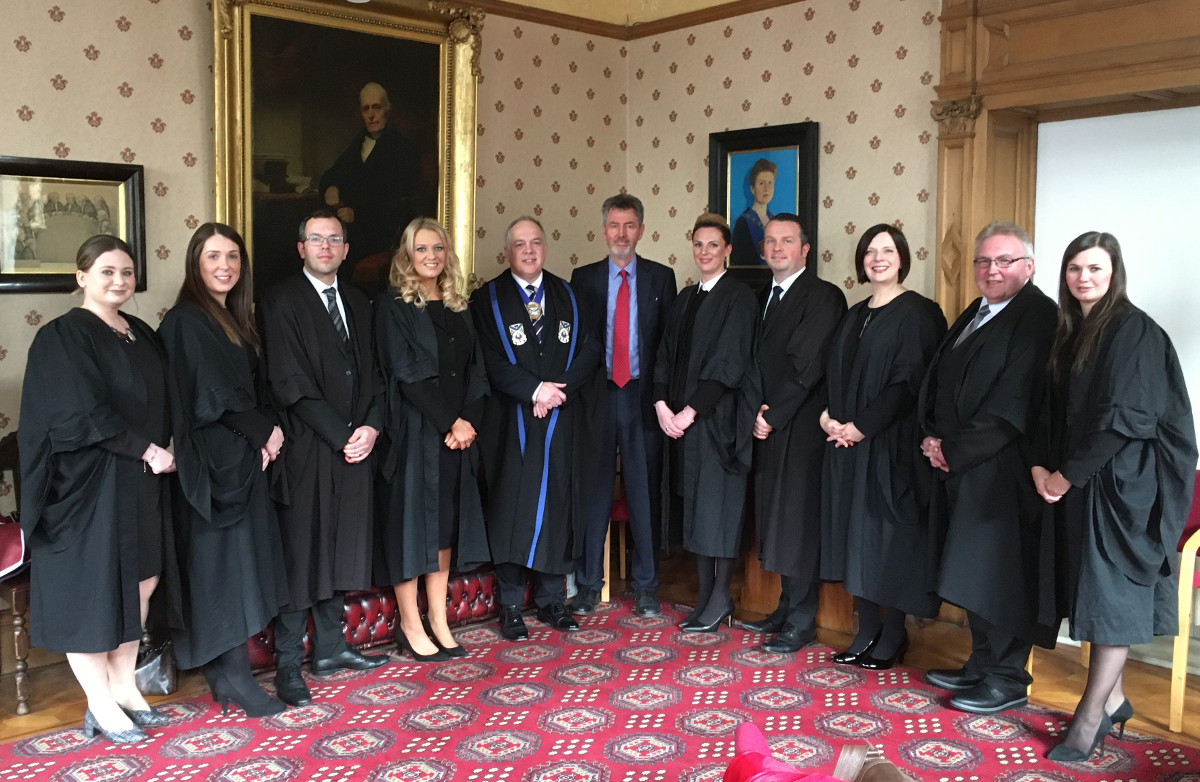 Nine Scottish solicitors have been granted extended rights of audience by the Law Society of Scotland Council to become solicitor advocates.
The new solicitor advocates had the opportunity to meet with the Lord President, Lord Carloway in chambers and Law Society of Scotland president, John Mulholland, invited Lord Boyd, a former solicitor advocate himself, to administer the declaration of allegiance to the solicitor advocates during the ceremony on Tuesday.
Tom Marshall, Law Society of Scotland Council member for solicitor advocates, said: "It was an honour and privilege to be part of this very special occasion. Gaining Extended Rights of Audience in the High Court is a tremendous achievement for our solicitors and they should be very proud of all their hard work. As they embark on the next stage of their legal careers, they can continue to rely on the support of the Law Society. Congratulations to all!"
The new solicitor advocates are: Adrian Fraser (COPFS), Louise Beattie (COPFS), Paul Mullen (Livingstone Brown Limited), Kim Schofield (COPFS), Stephanie Ross (COPFS), Lauren McRobert (COPFS), Eilidh Robertson (COPFS), Michelle Brannagan (COPFS) and Michael Macintosh (COPFS).