Name checks to be brought in for bank transfers to deter fraud
---
---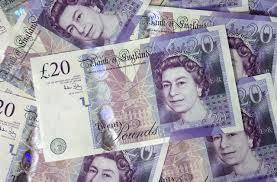 Name checks are to be undertaken when UK bank customers transfer money from next summer to deter rising bank fraud.
Currently, if a person wants to send money they are asked for the recipient's account name, as well as number and sort code. However, the bank does not check if the name is correct.
According to the UK's payments operator, Pay.UK, the current system is being exploited by fraudsters, who "have become increasingly sophisticated in using this to trick people into sending money to the wrong account".
The new measures would see "another hurdle" introduced to thwart criminals and deliver effective warnings about the risks of transferring money to an account where the name does not match.
Under the "confirmation of payee" system, customers will be able to check they are paying the correct person.
When setting up a new payment or amending an existing one a customer's entry will be verified and, if a similar one is used, they will be provided with the actual name. If the incorrect name is entered they will be advised to contact the person or organisation they are attempting to pay.
The system is expected to come into effect next year.