Lord Pentland to deliver next Lord Rodger Lecture at Aberdeen University
---

---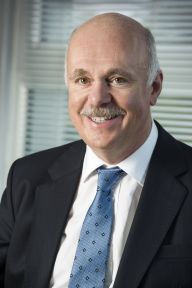 20 July 2018, 17:30 - 20:00
King's Conference Centre, University of Aberdeen
Lord Pentland will deliver the next lecture in the bi-annual Lord Rodger Lecture Series, hosted by School of Law at the University of Aberdeen, entitled A wicked murder mystery: Lord Rodger and the mens rea of murder.
Lord Pentland was appointed a Senator of the College of Justice in November 2008.
He was appointed as chairman of the Scottish Law Commission with effect from 1 January 2014 for a term of five years. Sixty per cent of his time is allocated to the commission with the remainder to judicial duties.
In 2010 Lord Pentland was allocated on a part-time basis to serve as a member of the Upper Tribunal (Tax and Chancery Chamber). Until he took up his position with the Law Commission, he was an intellectual property judge.
Having served his pupillage with Alan Rodger (later Lord Rodger of Earlsferry), Lord Pentland was admitted to membership of the Faculty of Advocates in 1982 and became a Queen's Counsel in 1995. He was an elected office-bearer of the Faculty for several years in the 1980s.
He served as an Advocate Depute (Crown Counsel prosecuting in serious criminal cases in the High Court) between 1991 and 1994. In 1995 he was appointed Solicitor General for Scotland and held this office until the general election in 1997. In that role he had ministerial responsibility with the Lord Advocate for the Scottish prosecution service and was one of the two Scottish law officers of the Crown.
He then returned to practice at the Scottish bar, specialising in commercial law, public law and media law. He was heavily involved in the setting up of a new group of advocates known as Axiom Advocates.
Earlier in his career Lord Pentland was standing junior counsel to the Department of the Environment in Scotland. He also held appointments as a chairman of the Police Appeals Tribunal and as a chairman of the Appeal Committee of the Institute of Chartered Accountants of Scotland. Between April 2001 and May 2002 he was chairman of the public inquiry into a serious episode of limestone mining subsidence in the Gilmerton area of Edinburgh.
The event will start with a drinks reception at 5:30pm – 6:00pm, at which the David Carey Miller Scholarship and the volume in his memory Northern Lights: Essay in Private Law in Memory of Professor David Carey Miller will be officially launched.
Guests are invited to take their seats, in the main auditorium, by 6:15pm and the lecture will begin at 6:30pm.